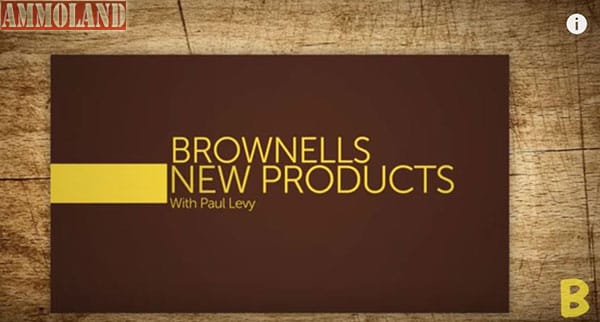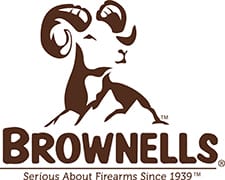 Grinnell, IA -(AmmoLand.com)- Learn about the hottest new Brownells products from the best brands at the New Product Center.
Hosted by Merchandise Manager Paul Levy, the videos review what's new, and remain at the New Product Center page for several weeks. Then the videos are archived on the Brownells YouTube channel, and are accessible at any time.
Products featured in this week's video include:
1. Magpul GL9 Base Plates (#100-018-316). Polymer base plates fit Magpul PMAG 17 and PMAG 15 GL9 magazines for Glock pistols, and give extra length to help make magazine removal and insertion fast and easy. Base plates also add mass to help mags drop free and are rubber overmolded for cushion when dropped on hard surfaces. Will not fit factory Glock magazines. Sold as a 3-Pak. $18.95 retail.
2. Agency Arms Drop-In Flat Trigger For Glock. Trigger drops into popular Glock pistols and gives a smooth pull and short reset with crisp, positive snap back. Flat face gives fingertip plenty of contact and feedback for maximum control. Fits Gen 3 or Gen 4 Glock in 9mm, .40 S&W and .357 SIG.
Drop-In Trigger for Glock, Black. #100-018-061. $150 retail.
Drop-In Trigger for Glock, Gray. #100-018-062. $150 retail.
3. XS Sight Systems 1911 Suppressor Height Sights (#006-000-202). Sights fit 1911 slides with Novak cuts and are tall enough to give proper sight picture with a suppressor installed. Rear sight has vertical Tritium bar for maximum visibility in low-light conditions with white-painted outline for fast acquisition. Front sight has large Tritium dot surrounded by white PVC ring that draws attention. Comes with installation hardware, adjustment tool and thread locker. $135 retail.
4. Bravo Company PNT AR-15 Trigger (#100-018-632). High-quality complete trigger and hammer drop into standard AR-15s and have proprietary finish with hand-polished engagement surfaces for smooth, consistent two-stage pull. Trigger, hammer and disconnector are honed and polished for clean edges that reduce friction and eliminate grittiness. Special nickel finish has embedded Teflon particles to further reduce friction and resist corrosion, rust and oxidation. $59.95 retail.
About Brownells:
Serious About Firearms Since 1939, Brownells is the world's leading source for gun parts and accessories, ammunition, gunsmithing tools, survival gear and archery. With a large selection of both common and hard-to-find items, and an extensive collection of videos, articles, and gun schematics, Brownells is the expert for everything shooting-related. Committed to maintaining our great traditions, Brownells has more, does more and knows more – and guarantees it all, Forever. Stay up-to-date with Brownells on YouTube, Facebook, Twitter and Instagram.
For more information or to place an order, call 800-741-0015 or visit www.Brownells.com.