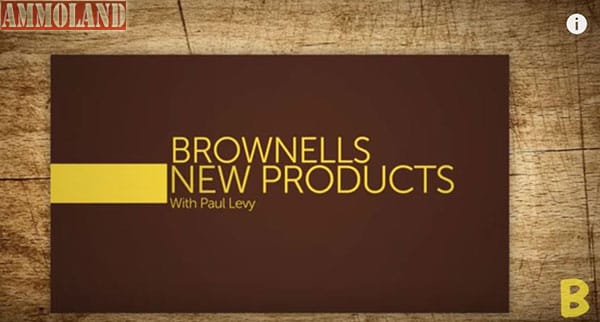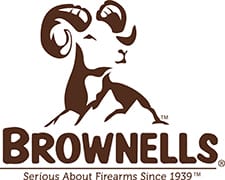 Grinnell, IA -(AmmoLand.com)- Learn about the hottest new Brownells products from the best brands at the New Product Center.
Hosted by Merchandise Manager Paul Levy, the videos review what's new, and remain at the New Product Center page for several weeks. Then the videos are archived on the Brownells YouTube channel, and are accessible at any time.
Products featured in this week's video include:
1. Surefire XC1 Ultra Compact Pistol Light (#152-000-157). Very small and lightweight, the XC1 has a tough aluminum housing that fits onto any standard handgun rail. It runs on one AAA battery, and the LED puts out 200 lumens in either momentary or constant-on mode. The fully-ambidextrous controls are easy to activate with only one finger. $269.99 retail.
2. Magpul Core Gloves. Designed for different missions, Core gloves protect hands and have special finger pads that allow use of smartphones and similar touch-screen devices. All Core gloves are available in sizes small through 2X-large in Black, Charcoal and Coyote.
3. Magpul Tejas Gun Belt "El Original". High-quality belts have a polymer strip sandwiched between two pieces of leather to give the strength and stiffness required to support a holstered pistol, but are still flexible enough to be comfortable. Belts have threaded metal hardware allowing wearer to swap out buckles without using any tools. Available in even sizes from 32″ to 44″ in Black, Chocolate or Light Brown. $80.99 retail.
About Brownells:
Serious About Firearms Since 1939, Brownells is the world's leading source for gun parts and accessories, ammunition, gunsmithing tools, survival gear and archery. With a large selection of both common and hard-to-find items, and an extensive collection of videos, articles, and gun schematics, Brownells is the expert for everything shooting-related. Committed to maintaining our great traditions, Brownells has more, does more and knows more – and guarantees it all, Forever. Stay up-to-date with Brownells on YouTube, Facebook, Twitter and Instagram.
For more information or to place an order, call 800-741-0015 or visit www.Brownells.com.