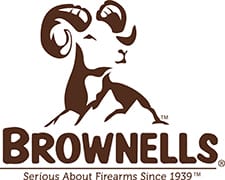 Grinnell, IA -(AmmoLand.com)- Brownells, Axelson Tactical and Team Never Quit Ammunition announced today they're all joining together to raffle a Matt "Axe" Axelson Tribute Rifle and 1,000 rounds of Team Never Quit 5.56 ammunition to benefit Special Operations Wounded Warriors (SOWW).
The Matt "Axe" Axelson Tribute Rifle, serial number "AXE01," is a civilian-legal AR-15 replica of the rifle Matt was carrying on June 28, 2005, when he and nine other U.S. Navy SEALs and eight Army Aviation Soldiers were killed in combat while serving in support of Operation Red Wings.
The tragic, but heroic and inspiring events of Operation Red Wings were told to in the New York Times best-selling book Lone Survivor: The Eyewitness Account of Operation Redwing and the Lost Heroes of SEAL Team 10, co-written by Axelson's fellow SEAL Team 10 member, Marcus Luttrell. The book later inspired the movie Lone Survivor, which featured actor Ben Foster portraying Axelson and actor Mark Wahlberg portraying Luttrell.
The rifle is packaged in a custom Pelican case and includes three, color-matched magazines, two Spartan 01 Missing Man patches and an engraved wooden box containing a set of special challenge coins that tell the story of Operation Red Wings. The box also contains Matt's personal, serialized challenge coin that is also etched on the rifle itself.
Additionally, the rifle includes engravings that memorialize the other SEAL Team 10 brothers lost that day – Danny Dietz and Mike Murphy. The phrase "Turbine 33 – NSDQ," an acronym for "Night Stalkers Don't Quit" is engraved on the rifle's upper to memorialize the Night Stalkers, whose Chinook helicopter "Turbine 33" was shot down by a Taliban-fired rocket-propelled grenade while they were attempting to support SEAL Team 10 who was engaged in a heavy firefight on the ground.
"When our family decided to build this tribute rifle to honor Matt, his teammates, and the Night Stalkers that perished that day, we wanted it to be a symbol of the brotherhood all the men shared," said Jeff Axelson, Matthew's brother and founder of Axelson Tactical. "A tribute housed in the tool they used to keep each other safe."
In addition to the rifle, Axelson's SEAL Team 10 teammate and owner of Team Never Quit Ammunition, Marcus Luttrell, is donating 1,000 rounds of Team Never Quit Ammunition to be included with the package.
"The tribute rifle and Team Never Quit were created to help continue the legacy of my Brothers lost and to inspire their story of courage," said Luttrell. "Team Never Quit was born of a lifestyle we live by in the brotherhood. We choose this life and will continue to live this way to honor all those who gave the ultimate sacrifice and continue to inspire us every day."

"We could not be more thankful or more proud of this incredible opportunity with Brownells, Axelson Tactical, and Team Never Quit," said Joel Pellicci, SOWW Vice President. "The charity provided to SOWW by all three of these great companies will help us continue to fund our mission to provide thanks and fellowship to the deserving members of our Special Operations communities."
Brownells will take the lead in promoting the raffle by hosting a webpage – www.brownells.com/axerifle – where the rifle's story is displayed and where raffle tickets may be purchased for $50. Members of SOWW will be displaying the rifle and selling tickets at SHOT Show booth #10573 in Las Vegas, and also at the NRA Annual Meetings & Exhibits in Louisville, Kentucky, May 20-22, 2016, at booth #3401.
"Brownells has been a long supporter of our military and law enforcement organizations," said Brownells CEO Pete Brownell. "Standing next to Axelson Tactical and Team Never Quit to raffle this awesome tribute rifle to benefit SOWW is quite an honor. The men and women in our Armed Forces – and certainly Special Forces – have been there for this country in its time of need. Therefore, I call on anyone able to assist to support the Axe Rifle Raffle to help our Nation's bravest in their times of need."
All raffle ticket proceeds go directly to SOWW. The raffle ends July 4, 2016 and the winner will be notified July 8, 2016.
About SOWW:
SOWW (Special Operations Wounded Warriors), a 501(c)(3) Charity, was formed in August of 2012 for the distinct purpose of providing outdoor experiences to a select group of both active duty and veteran U.S. Military Special Operations Forces, that have received wounds in battle, and that have received our Country's prestigious Purple Heart Medal.
To donate or for more information, visit www.sowwcharity.org.
About Axelson Tactical:
Born of a Warrior's Legacy and Gold Star family run, Axelson Tactical is committed to building top tier products tested and approved by Special Operations combat veterans. Axelson Tactical manufactures and distributes the highest quality firearms, ammunition, knives, and accessories in the industry. The Axelson Tactical family of brands includes Reaper Outdoors, Team Never Quit, SEAL-1, Busse Knives, Led Wave, and Axelson Tactical, with all products back by a 100% satisfaction guarantee. Axelson Tactical is proud to support numerous veterans' charities. For more information or to place an order call 1-855-SHOP-AXE or visit the Axelson Tactical web page.
To stay up to date, follow Axelson Tactical on GearFireHub, FaceBook and Instagram.
About Team Never Quit:
Team Never Quit focuses on courage, perseverance, faith and hope. Team members personify strength of character, endurance and the resonating message of overcoming challenges and succeeding even when the odds are insurmountable. Never stop, never give up, keep fighting even as life throws you challenges, Team Never Quit.
For more about Team Never Quit products to include the Team Never Quit ammo line, apparel line and the Patriot Tour go to http://teamneverquit.com/.
About Brownells:
Serious About Firearms Since 1939, Brownells is the world's leading source for gun parts and accessories, ammunition, gunsmithing tools, survival gear and archery. With a large selection of both common and hard-to-find items, and an extensive collection of videos, articles, and gun schematics, Brownells is the expert for everything shooting-related. Committed to maintaining our great traditions, Brownells has more, does more and knows more – and guarantees it all, Forever. Stay up-to-date with Brownells on YouTube, Facebook, Twitter and Instagram.
For more information or to place an order, call 800-741-0015 or visit www.Brownells.com.