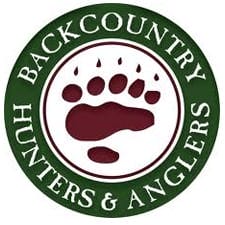 Colorado –  -(Ammoland.com)- Colorado Backcountry Hunters & Anglers recently appointed Craig Grother as their Central West Slope Regional Director.
As a Regional Director, Craig will assist with coordinating the chapter's West Slope public lands initiatives and building on its track record of protecting wild public lands, waters and wildlife for future generations of hunters, anglers and other outdoorsmen and women.
Craig retired from the U.S. Forest Service in 2009 after 33 years of service as a wildlife biologist on various ranger districts in Idaho, Nevada and Colorado. He worked the last 20 years of his career for the Norwood and Ouray Ranger Districts of the Grand Mesa, Uncompahgre and Gunnison (GMUG) National Forests and continues to live in the Norwood area with his wife, Sheila.
Craig joined BHA in 2007 and has served as a Habitat Watchman for the Uncompahgre National Forest since 2009.[1] During 2013, Craig received one of BHA's highest national awards, the Aldo Leopold Award, which recognizes significant contributions made towards preserving wildlife habitat.[2]
And during 2015, Interior Secretary Sally Jewell Appointed Craig to the Dominguez-Escalante National Conservation Area Advisory Council. The council consists of 10 members who advise the BLM on the development of a long-range management plan for the Dominguez-Escalante NCA.
Colorado BHA Chairman David Lien said, "Since joining BHA, Craig has spent countless hours working to protect public lands habitat on Colorado's Western Slope and elsewhere. And although BHA has many outstanding members, if we had only a half-dozen or so members like Craig in each state chapter we would exponentially increase our effectiveness. Thank you, Craig, for volunteering!"
Formed around an Oregon campfire in 2004, BHA is the sportsmen's voice for our nation's wild public lands, waters and wildlife. With members in all 50 states and Canada, 16 state-based chapters and a chapter in British Columbia, BHA brings an authentic, informed, boots-on-the-ground voice to the conservation of public lands.
Backcountry Hunters & Anglers is the sportsmen's voice for our wild public lands, waters and wildlife.
About Backcountry Hunters & Anglers:
Backcountry Hunters & Anglers is The Sportsman's Voice for Our Wild Public Lands, Waters and Wildlife.
For more information, please visit www.BackcountryHunters.org.