Backcountry Hunters & Anglers declares victory for public lands sportsmen, conservation in wake of today's decision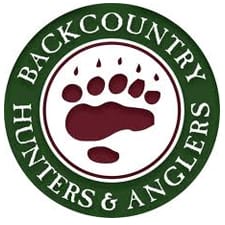 Washington, DC -(AmmoLand.com)- Prime public lands big-game habitat in Montana will remain open and accessible to hunters and other recreationists following a Bureau of Land Management decision not to pursue a controversial land swap proposed by Texas billionaire businessmen Dan and Farris Wilks.
Backcountry Hunters & Anglers applauded today's announcement by the BLM. Members of BHA's Montana chapter had joined other sportsmen in the state in opposing the proposal, which would have permanently transferred to private ownership BLM lands including the Durfee Hills, home to Montana's largest elk herd, and other parts of the Big and Little Snowy Mountains.
"Montana hunters, anglers and other public lands users can celebrate in the wake of today's decision by the Bureau of Land Management," said BHA Montana Chapter Chair John Sullivan. "The Wilks brothers' proposal would have permanently divested citizens of some of our most valuable and unique big-game habitat, including a public lands oasis that harbors one of the largest elk herds in the state."

"This questionable land swap represents the very worst of the public-lands transfer scenarios currently at play across the West," Sullivan continued. "Montana sportsmen remain opposed to efforts such as these, particularly when perpetrated by individuals whose actions show little respect for our state's proud outdoor traditions – traditions that welcome fellow sportsmen with open arms and, in many cases, span generations."
The Wilks brothers have been steadily buying up prime Montana real estate in recent years, some of which encompass valuable public lands inholdings with limited public access. Last summer, a BLM resource advisory council voted to support the brothers' proposal to trade the publicly owned Durfee Hills and other public lands for areas owned by the Wilks. The draft proposal was finalized and sent to the BLM for review and approval in August.
In the meantime, BHA signed on and helped promote a petition urging the BLM to reject the deal; the petition drew more than 3,000 signatures.

"Bottom line, the value of these lands, as elk and big-game habitat, would be irrevocably compromised if they were turned over to private ownership," stated Sullivan. "We're gratified that the BLM listened to sportsmen and other public lands users who spoke up in support of these irreplaceable resources, and we'll remain vigilantly opposed to other proposals that would diminish public access opportunities and our public lands heritage."
Backcountry Hunters & Anglers is the sportsmen's voice for our wild public lands, waters and wildlife. 
About Backcountry Hunters & Anglers:
Backcountry Hunters & Anglers is The Sportsman's Voice for Our Wild Public Lands, Waters and Wildlife.
For more information, please visit www.BackcountryHunters.org.