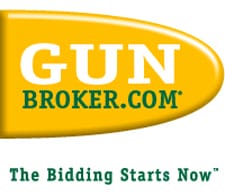 Las Vegas, NV -(AmmoLand.com)- GunBroker.com honored its 2015 Top Sellers at an invitation-only reception on Wednesday, January 20 at Aquaknox in Las Vegas.
At the annual event, GunBroker.com unveils the Top 10 Sellers and provides an incredible opportunity for individuals to personally engage with other top sellers and GunBroker.com staff. With nearly 100 sellers and guests in attendance, this exclusive event surpassed last year's reception.
"Our Top 10 Sellers are dedicated to their GunBroker.combusinesses and we are happy to recognize the exemplary efforts of each in utilizing the GunBroker.com platform," explained Steve Urvan, founder and CEO of GunBroker.com.
The 2015 Top 10 Sellers, listed in alphabetical order, are Ammo-arms, Birmingham Pistol, BlackMarketArms, bwk9, Midwest Tactical Inc, Northern Firearms, OsageCountyGuns, Prepper Gun Shop, SportsmansSupply, The Attic.
In 2015, over 1.3 million items were sold through GunBroker.com leading to over $4 Billion in cumulative merchandise sales. Launched in 1999, GunBroker.com has become the world's largest gun auction website.
Visit www.GunBroker.com for more information.
About Gunbroker.com:
GunBroker.com is the world's largest gun auction website. Launched in 1999, GunBroker.com is an informative, secure and safe way to buy and sell firearms, ammunition and hunting/shooting gear online. GunBroker.com promotes responsible ownership of guns and firearms. Aside from merchandise bearing its logo, GunBroker.com sells none of the items listed on its website. Third-party sellers list items on the site and Federal and state laws govern the sale of firearms and other restricted items. Ownership policies and regulations are followed using licensed firearms dealers as transfer agents.
For more information, please visit www.Gunbroker.com.