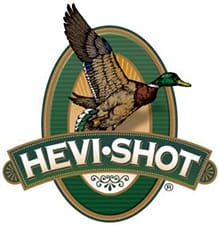 Sweet Home, OR -(AmmoLand.com)- Day 2 of SHOT Show 2016 is over! I hope you liked what we unveiled to you on Day 1.
This product was much different for us to manufacture as we have been known for years as a non-toxic company. It could even be said that we pioneered the high-density, non-toxic market!
Back when we first started the company we could have ruled the shotshell market with our (then) low-cost high density shells. Unfortunately with the rollout of "smart cars" the use of tungsten spiked and so did the price. We are often asked about our opinion of lead shot and I have always said the same thing, "I wish we would have invented it ourselves!".
In looking at our current offerings we identified a need for a high performing yet low cost turkey shell. That one had us stumped until we started doing some experimentation with lead. Through many months of R&D we developed our Triple Beard shell. It is a 10 ct box lead shell with a MSRP that won't shock your wallet like some of our other turkey loads can. We used 2 different types of our emerging technology in this product; our Speed Ball technology and our Magnum Blend technology. By applying those 2 technologies to a standard lead pellet we found that we could push the speed up on a lead load yet avoid all of the troublesome issues with lead such as pancaking. These shells will be on retailers shelves in just a few weeks. Pick up a box and tell us what you think!
Please click on the link below to check out our coolest new product since, well, HEVI-Shot was invented!
Stay tuned as we have 2 more announcements for some really cool products that we think you will really enjoy.
About HEVI-Shot:
The founders of HEVI-Shot were long-time waterfowlers frustrated by the poor performance of 1999-vintage waterfowl loads. In December 1999, they decided to launch a company to commercialize a revolutionary nontoxic tungsten-nickel-iron alloy developed by Dr. Darryl Amick of Albany, Oregon. Within a year, the company began producing and selling HEVI-Shot brand shotshells from a small rented space in Sweet Home, Oregon. Within two years, HEVI-Shot received national exposure through a co-brand arrangement with Remington Arms Co. In 2005, ENVIRON-Metal, Inc. took back the brand and began production and sales of HEVI-Shot products from our Sweet Home facility.
For more information, visit: www.HeviShot.com.