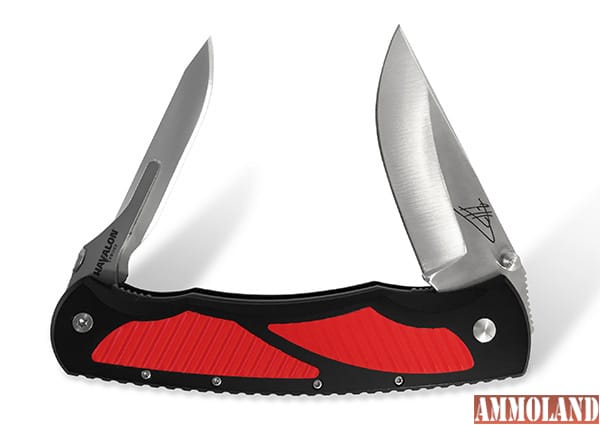 Cincinnati, OH -(AmmoLand.com)- Hunting the most remote locations in the world requires equipment you can depend on no matter the situation.
When Havalon set out to make the Jim Shockey Signature Series knife, it was clear this needed to be a knife unlike any other. A knife built for Jim Shockey has to be able to do it all – and it does.
Introducing the double folding Havalon Titan – Jim Shockey Signature Series knife. Featuring Havalon's revolutionary Quik-Change blade system on one end and a Cryo hardened AUS-8 blade on the other, this combination gives you the unmatched sharpness of a Havalon blade and the strength of a traditional fixed blade all in one tool.
Includes 7 standard 60A blades, 6 new blunt tip 70A blades, a custom Jim Shockey holster and a pocket clip for everyday carry.
About Havalon Knives:
Havalon Knives originated in 2005 as a division of Havel's Incorporated. Since 1981, Havel's has provided the longest-lasting surgical blades available for a variety of uses in medicine, taxidermy, industry, sign making, graphics and crafting. Havalon Knives is dedicated to the tradition of continuous quality improvement in blades and knives for professional hunters, guides and taxidermists as well as individuals who value the highest quality in their sporting knives.
For more information, visit: www.Havalon.com.