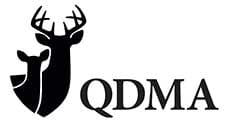 Athens, GA -(AmmoLand.com)- The Quality Deer Management Association (QDMA) is pleased to welcome John Eastman as Senior Director of Operations.
Eastman will oversee all aspects of QDMA operations, financial management and strategic planning. Eastman has extensive experience in operations, financial management, information systems and human resources, having most recently served as Chief Operating Officer of a major medical practice in North Carolina.
Prior to that, he was the Vice President of Human Resources for a 250-bed, non-profit community hospital in Ohio, and Manager of Strategic Development & Human Resources for a large physician practice in Florida. He also has experience in non-profit management and fundraising, including active volunteer leadership positions with Susan G. Komen – NC Triangle to the Coast Affiliate and other charity efforts.
Eastman was exposed to the hunting tradition at a young age, as his grandfather was an avid outdoorsman. However, it wasn't until adulthood that he took up hunting. Seeking guidance from experienced deer hunters in North Carolina, he met QDMA member H.R. Carver, who urged Eastman to become a QDMA member, which he did. It was through involvement with QDMA that he learned of the position.
"I feel that the Senior Director of Operations position is an ideal opportunity for me to align my professional skills with one of my passions – deer hunting," said Eastman.

"While John's skills, experience and proven track record made him the clear choice for the position, it was his passion for QDMA that sealed the deal," said QDMA CEO Brian Murphy. "His talent and passion will strengthen our team and position us well to maximize growth and mission delivery."
Eastman enjoys hunting whitetails, wild turkeys, black bear and upland game birds. He also enjoys time with his family, teaching Sunday School, cooking, travel, sports and movies. He and his wife Rachel have three sons and two daughters.
About QDMA:
Founded in 1988, QDMA is a national nonprofit wildlife conservation organization dedicated to ensuring the future of white-tailed deer, wildlife habitat and our hunting heritage. To learn more about QDMA and why it is the future of deer hunting, call 800-209-3337 or visit www.QDMA.com.
QDMA can also be found on: Facebook, Twitter, Pinterest and Instagram.