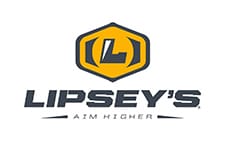 Baton Rouge, LA -(AmmoLand.com)- Lipsey's, a nationally renowned firearms distributor, is excited to announce the promotion of three long-time, dedicated members of its management team.
The first working day of the year began with Lipsey's annual company kickoff meeting. Laurie Aronson, President and CEO, was elated to announce the promotion of both Flint Virgets and Mark Emonet from Vice President to Senior Vice President status. In addition, 17 year veteran Jason Cloessner, Lipsey's Product Development Manager, was elevated to Vice President. All three will remain in their current operational roles with Lipsey's.
Commenting on the promotions, Laurie Aronson said, "I can't say enough about these wonderful gentlemen that I have had the pleasure of working with for so many years. They all set a great example for the entire Lipsey's team."
Flint Virgets, Senior Vice President and General Manager, has been part of the Lipsey's family for over 27 years. His role in overseeing Lipsey's sales operations as well as manufacturer and dealer relations continues to yield unprecedented growth.
With a tenure of nearly 16 years, Mark Emonet, Senior Vice President and CFO, navigates the financial, administrative and distribution center flow that remain critical components to the success of the organization.
Jason Cloessner, Vice President and Product Development Manager, spearheads all of Lipsey's Exclusive firearms concepts. His ideas and innovation continue to keep Lipsey's in the forefront of special make-up firearms.
About Lipsey's:
Located in Baton Rouge, Lipsey's was originally formed as a wholesale hunting and fishing distributor in 1953. Today it is one of the nation's most prominent wholesale firearms distributors. The company, which sells exclusively to federally licensed dealers, has received a number of awards and accolades for its industry leadership. Moreover, Lipsey's is recognized for its dedicated team, excellent relationships with customers and top firearms manufacturers and exclusive product offerings.
For more information about Lipsey's, please visit www.lipseys.com.