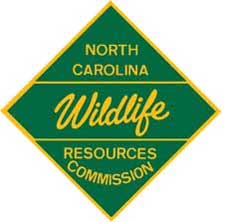 North Carolina -(Ammoland.com)-Master Officer Kenneth Ashe of the N.C. Wildlife Resources Commission was named a recipient of the 2015 Governor's Award for Excellence, the highest honor bestowed upon a state employee.
He, along with 12 others, received the honor at an awards banquet at the N.C. Museum of History in Raleigh in November.
Ashe, who received the award for public service, was recognized for his work providing hunting opportunities to special-needs children and disabled veterans.
He began planning hunting trips for children with special needs in 2012, working with local hunters, landowners, county commissioners, the National Wild Turkey Federation, Emergency Medical Services personnel and volunteers to help with the hunts. He secured donations for special equipment, such as track chairs and a motorized mobility system for quadriplegics, to make the hunt more accessible and, ultimately, more successful for participants. During the first hunt, two children harvested a wild turkey. After the success of the first event, Ashe expanded his outreach efforts to include deer and turkey hunts for disabled veterans in 2013 and 2014.
"Kenneth Ashe has spent his entire adult life serving others, and has served on active duty with the U.S. Marine Corps and served in the North Carolina Army National Guard and the U.S. Army Reserves, including one deployment to Iraq in 2003," said Jon Evans, chief of the Commission's Law Enforcement Division.

"He has been employed as a N.C. Wildlife Law Enforcement Officer for 18 years and deserves the recognition for his work to provide hunting and outdoor opportunities to disabled individuals who may not have these opportunities if it were not for Officer Ashe's efforts."
Ashe is stationed in Macon County.
Presented annually, the Governor's Awards for Excellence are the highest honor a state employee may receive for dedicated service to the state and the citizens of North Carolina. They were created in 1982 to acknowledge and express appreciation to employees for their outstanding accomplishments beyond the scope of their normal duties. Visit the North Carolina State Human Resources' webpage for more information.