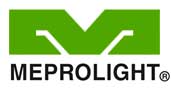 Farmingdale, NY -(AmmoLand.com)- Designed in close collaboration with the Israeli Defense Forces, the Meprolight Mepro M21 self-illuminated day/night sight is always on and always ready.
The M21 is standard issue to the Israeli Defense Forces troops, that's why it's built to withstand the harshest combat conditions. The M21 reflex, self-powered day/night sight is trusted by top military and law enforcement agencies worldwide.
Featuring a large, 30mm FOV, shooters are able to quickly acquire targets while both eyes remain open. The sight is powered by fiber optic and tritium technology, which requires no batteries! The armored designed can withstand all weather and temperatures, from 50 degrees Fahrenheit below zero upwards of desert conditions topping at 150 degrees; the M21 is built to be as tough as you are.
In this new (and funny) video, you can see how the M21 can take quite a beating, and still perform to rigorous MIL-SPEC standards. Check out the video, here:
For more information, or to buy, visit TheMakoGroup.com.
About The Mako Group:
The Mako Group is the exclusive U.S. distributor of the finest tactical equipment and weapon accessories that have been proven in combat. Products designed for the Israeli Defense Forces, Israeli Security and Israeli Police by Meprolight, FAB-Defense, E-Lander Magazines, Front Line Holsters and RTS Target Systems, are fully available to the U.S. market. Please "like" The Mako Group on Facebook and follow us on Twitter to stay up-to-date on the latest news and products.
For more information, www.TheMakoGroup.com.