The agency's work to open private lands to hunters results in national award.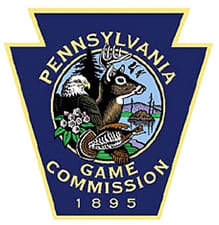 Harrisburg, PA -(AmmoLand.com)- Those of us who rely on public tracts for hunting and other recreation generally cherish that land we use.
With more than 1.5 million acres of state game lands and nearly 3 million acres of state park, state forest and federal ground open to hunting, trapping and other uses by the public – opportunities to enjoy the outdoors exist almost everywhere in Pennsylvania.
But through partnership and hard work, millions of acres of the state's private lands are open to the public, as well. The Pennsylvania Game Commission's Hunter Access program opens to public hunting and trapping opportunities on about 2.6 million privately owned acres.
And the program recently was recognized by Outdoor Life magazine, which named the Game Commission recipient of the Outdoor Life Open Country to be presented during the 2016 Shooting, Hunting and Outdoor Trade Show in Las Vegas, Nev.
The award recognizes parties that actively help outdoorsmen face one of their toughest challenges: access to places to shoot, hunt and fish.
Hunter Access Program
The Game Commission's Hunter Access Program was started in 1936 and is the oldest in the country.
It focuses on providing hunters and trappers with access to land, especially near populated areas, because close-to-home places to hunt with ample game are seen as keys to recruiting and retaining hunters.
"The Game Commission's interactive online map provides information for hunters to find places to go," said Mike Pruss, the Game Commission's private lands chief who oversees the Hunter Access Program. "The 2.6 million acres enrolled in the habitat-focused Hunter-Access Program make up more than one-third of the accessible land open to hunting in Pennsylvania."
Pruss said many of the recent innovations in our Hunter Access Program have been made possible through partnerships with the USDA-Farm Services Agency and USDA-Natural Resources Conservation Service with Farm Bill funding awarded to our agency through the Voluntary Public Access and Habitat Incentive Program competitive grants program.
Pruss will accept the award on behalf of the Game Commission at the SHOT show on Jan. 20.
About Pennsylvania Game Commission:
For more than 100 years, the Game Commission has managed the Commonwealth's wildlife resources for all Pennsylvanians. With the help of more than 700 full-time employees and thousands of part-timers and volunteers, the agency provides a host of benefits to wildlife, state residents and visitors.
For more information, visit: www.pgc.state.pa.us.