By David Codrea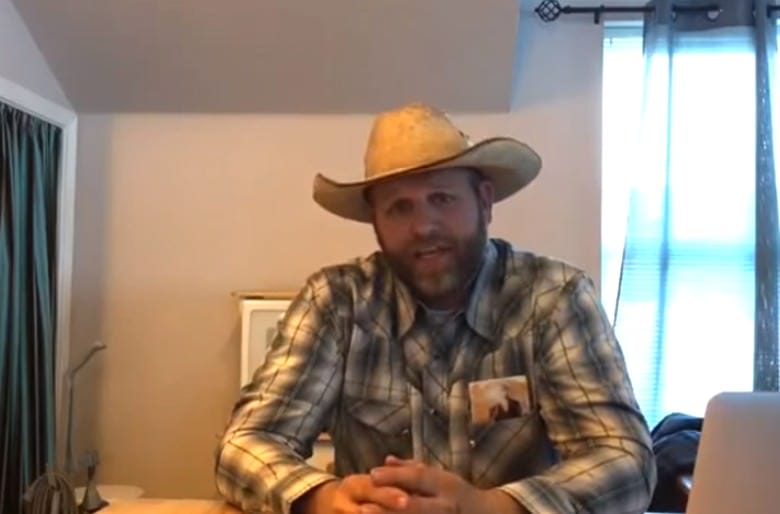 USA –  -(Ammoland.com)- "Armed protesters, including three sons of a Nevada rancher who battled with the government in 2014, vowed to occupy a federal building in Oregon for 'as long as it takes,' as state and federal officials on Sunday sought to defuse the situation," Fox News, among others, is reporting.
It's a dangerous situation some of us have been following since yesterday's takeover of the Malheur National Wildlife Refuge headquarters following a protest in support of rancher Dwight Hammond and his son Steven.
The Hammonds were convicted of arson after a fire they said they started on their property to burn off wildfire-threatening invasive species inadvertently spread onto federal land, consuming 139 acres.  The government charged they were covering up evidence of poaching, and the jury bought the prosecution's arguments. A new controversy arose after it was ruled the trial court sentence was not harsh enough, and Chief Judge Ann Aiken of the United States District Court for the District of Oregon tacked on an additional five years.
"The Hammond family does not want an armed standoff, and nobody has a right to force one on them," Oath Keepers told its members. "Since Dwight and Steven Hammond, through their attorney, have made it clear they intend to turn themselves in and serve out the additional time, Oath Keepers cannot, and will not, try to interfere with that decision (peaceable assembly and protest is, of course, fine, but going beyond that against their wishes is not)."

"The 3% of Idaho, 3% of Oregon, The Oregon Constitutional Guard, and PPN organizations in no way condone nor support these actions," the 3% of Oregon declared in a Facebook press release. "They do not mirror our vision, mission statement, or views in regards to upholding the Constitution, The Rule of Law, or Due Process."
Also complicating matters for the protesters, some of the locals are scared. And the ranchers at the heart of the dispute, through their lawyer, declared they have nothing to do with the takeover.
Ammond Bundy disagrees with Oath Keepers, says the Hammonds distancing themselves has been coerced after government threats, and has put out a call for people to come to Oregon and support his actions. So now what we have is a serious split between some who do not agree with Bundy's methods, and an angry backlash against anyone speaking out against his actions, with plenty of name-calling going in both directions.
That schism has to please those who benefit from an opportunity to "divide and conquer," and that's very apparent on social media. But here's the thing — even if you are someone who opposes the action, you're still affected by it.  Like it or not, we're all in it up to our necks.
That's because the monopoly of violence "progressives" will use the Oregon occupation to tar everyone who believes in the right to keep and bear arms as an "insurrectionist," an "extremist" and a "domestic terrorist." That will be extended to mainstream groups like NRA, always a convenient media punching bag. And the smear job won't be limited to gun rights defenders. Expect it to cover anyone who espouses "conservative" values. And expect attacks on the Republicans, especially on the presidential candidates.
Don't be surprised to see some in the GOP reconsider how committed they're willing to be opposing Obama's anticipated executive orders. And don't' be surprised to see the administration looking to emergency powers to deal not just with the Oregon situation, but to do whatever they think they can get away.  Don't be surprised to see Democrats, gun-grabber groups and the press cheering it on.
There are still plenty of unknowns, including how many people are actually at the wildlife refuge, and what it is that would induce them to depart. When questioned by CNN, Ammon Bundy spoke in general terms, making it sound like nothing less than the dismantling of the federal Leviathan is what it will take. His colleague John Ritzenheimer sounded more fatalistic, in what could be characterized as a "goodbye" video message to his family.
So what are the administration's options?  Assuming functionaries had their New Years weekends cut short, you can bet they're focus-grouping and war-gaming, and weighing scenarios and options. You can also bet special tactical teams are on alert, if not on their way — and if DOJ approaches this as domestic terrorism, the feds will totally marginalize the local sheriff.
They could talk the guys down, although from the rhetoric of the takeover leaders and Bundy's conviction that he is carrying out the Lord's will, that doesn't sound likely. If they do come out, don't expect the Justice Department to show leniency.
They could lay siege and wait them out, turn off all power and water, and see if a week or two might soften some resolve. On the other hand, depending on how many answer Bundy's call, the enforcers could find the greater cause for their concern is amassing outside their perimeter.
The third option would be to go full Waco, making sure the media is kept back so the narrative could be whatever they wanted to put out through a spokesman. It's been done before.
That's why an analysis by Mike Vanderboegh on his Sipsey Street Irregulars blog is important for the government (and for all of us) to understand, so that people with access to decision-makers know, in no uncertain terms, the precipitous situation a brutal reaction will produce — for everyone.
If things blow up in Oregon, things could quickly get out of control everywhere, and while we can only imagine what that will look like, the certainty is things would be ugly and prolonged.
The government will act and affected people who will not comply will react. It's an incredibly dangerous situation, where a shot, whether intentional or an "accidental" discharge — and it may not even matter which "side" fires it — could be the "Time's up" spark that changes all the rules.
About David Codrea:
David Codrea is the winner of multiple journalist awards for investigating / defending the RKBA and a long-time gun rights advocate who defiantly challenges the folly of citizen disarmament.
He blogs at "The War on Guns: Notes from the Resistance," and also posts on Twitter: @dcodrea and Facebook.