From "Plain Jane" models to Rhinestone Cowboy opulence!
by Andy Lightbody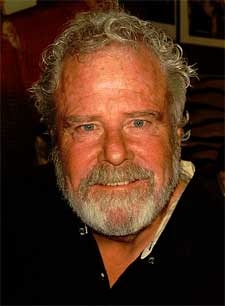 Grand Junction, CO -(Ammoland.com)- Unless you are a sports-fanatic and know all your baseball team players by name, stats, etc, one of the first things you'd do when going to see a game was get an Official Program to help sort out all those players.
If you are planning on tracking the 2016 line of Ram trucks, plan on spending some quality time and doing a lot of reading and research. In days-gone-by, the entire line of "then" Dodge Ram trucks was pretty straightforward.
Now that the "Dodge" namesake has been replaced by the RAM only identification, it is anything but simple. This is not to say that the manufacturer isn't making some great sportsman's vehicles, they are. But when your corporate name has morphed over the 2-years from simply being the Chrysler Corporation to FCA US LLC (Fiat Chrysler Automobiles, United States, Limited Liability Corporation) to have to ask yourself to whatever happened to keeping it simple?
So, sharpen your pencils, because here for 2016, the Ram truck lineup in just the 1500 series is going to be offered as the Tradesman, Express, HFE, SLT, Bighorn, Lone Star, Outdoorsman, Sport, Rebel, Laramie, Laramie Longhorn, Limited and Laramie Limited trim levels/option packages. In addition, trucks can be had with 2-wheel drive, part-time 4WD, full-time 4WD, three different powerplants, two different transmissions, three different driver/passenger cab configurations and three different cargo bed lengths.
And if you are looking for more "heavy duty" versions, don't forget that the Ram Truck 2016 lineup also includes the 2500 and 3500 models. For seeing everything that you can possibly imagine, and a lot that you have probably never thought about incorporating into a "sportsman's truck" for simply enjoying the great outdoors… go to www.ramtrucks.com. Be prepared to be totally overwhelmed.
It's virtually a case of, "if you can dream it and want it"…. Your luxury Ram truck is available this year.
All of the Ram trucks have a "similar" pickup truck look, however each of the 13 different trim lines sport a host of unique front end grilles, tire/wheel packages, chrome, bumpers, tailgate branding, bling-badges, head/taillight configurations and more to help distinguish one from another. It is going to come down to personal likes and dislikes, as well as having to select from a lot of choices.
Starting at the entry-level of the Ram lineup is the Tradesman 4×4, V6 gas engine with a sticker price at just over $30,000. Not many whistles, bells or bling, but a reliable no-frills work and outdoors workhorse with a choice of either the standard 3.6 liter V6 gas engine, the optional 3.0 liter V6 turbocharged diesel ($37,700) or the big 5.7 liter V8 HEMI ($33,000). From here, the trim lines, models, accessories and options are limited by only your imagination and your budget.
At the high end of the luxury line are the Ram Limited and Laramie Longhorn 4×4 editions. These trucks start at around $50,000 and can quickly approach the $59,000 mark by adding in all the extra goodies. Most of these trucks come standard with the ultra-powerful 5.7 liter V8 HEMI, or as a $3000 additional option, the 3.0 liter V6 EcoDiesel.
The HEMI V8 kicks out 395 horsepower and a full 410 pound-feet of torque. It's rated to 15/21 mpg with the standard 8-speed transmission, and would be the top choice for hauling the boat or trailer. When uncoupled from hauling, the HEMI lives up to its reputation and has plenty of power for creeping in the back country or flying down the freeways. The more fuel efficient EcoDiesel power engine checks in at 19/27 mpg. It is decent for towing and is responsive, but as the old saying goes…. It just isn't a HEMI.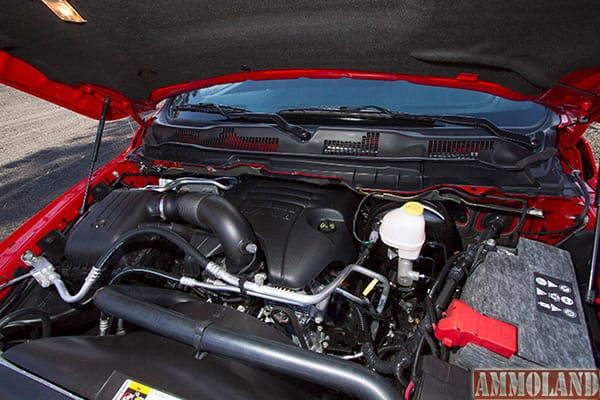 Opt for the high-end trim, and in addition to plush leather seating in both well-padded front and rear seats, you're going to find interior features that used to be reserved for only the very expensive foreign-made ultra-luxury automobiles. In plainer words, we're talking much more than a high-end stereo, nav system, backup camera and heated/cooled seats. Dashboard controls are often diamond knurled with illuminated liquid chrome rings, large digital background dash screens, polished wood inserts, LED lighting, and more cubby/hideaway spaces that you can keep track of.
Performance rating overall is excellent. Luxury is unsurpassed. Our biggest concerns centered around getting everything dirty or scratching/breaking something either inside or out.
But, I guess if you can afford to be surrounded by all the luxury, you likely can have a carwash, detail shop and talented mechanic to take care of the little things.
About the Author:
Andy Lightbody is a TV/Video producer and host, as well as an outdoor writer/photographer. Lightbody is the former Managing Editor for Western Outdoors Magazine; Senior Editor at Petersen's Hunting Magazine and Editor of the Guns & Ammo Book Division.
He remains an avid shooter, hunter and angler, as well as a regular contributor to the Sportsman's Warehouse publication-Sportsman's News Magazine. Visit Rocky Mountain Television/Productions: www.rmtv.net.