Each chef will prepare their favorite upland dishes during live seminars throughout the weekend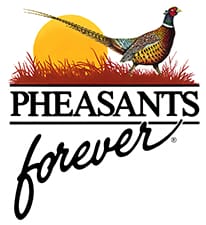 Kansas City, MO -(AmmoLand.com)- Pheasants Forever and Quail Forever have revealed the 2016 headlining presenters for the Wild Game Cooking Stage at National Pheasant Fest & Quail Classic.
New presenter and Alabama native, Stacy Lyn Harris, will be joined by returning chefs, Hank Shaw and Mark "Uncle Millie" Millis, to provide this year's cooking demonstrations at the Kansas City Convention Center on February 19, 20, & 21. Gander Mountain is the presenting sponsor of the Wild Game Cooking Stage.
"As hunters, preparing and serving flavorful wild game dishes connects us to the land, conservation, and hunting memories," said Bob St. Pierre, Pheasants Forever's vice president of marketing. "The Wild Game Cooking Stage also taps into Kansas City's rich culinary culture with a wild game twist, and our lineup of award-winning chefs will provide ideas that are far removed from the 'gamey' stigma attached to wild game recipes."
National Pheasant Fest & Quail Classic presented by Federal Premium Ammunition will be the nation's largest trade show and convention for upland hunters, farmers, sport dog owners, and wildlife habitat conservationists. The event will also highlight Pheasants Forever's accomplishments in the states of Missouri and Kansas, home to 39 Pheasants Forever chapters and 30 Quail Forever chapters. Local chapters account for a combined 10,823 members who have spent over $7 million to complete 15,966 wildlife habitat projects impacting 327,895 acres for wildlife habitat conservation efforts.
Wild Game Cooking Stage Presenters
Stacy Lyn Harris – A former lawyer and mother of seven with a southern heritage, Harris delivers a new breed of family-friendly cooking that is both fresh and delicious. Recipes and ideas from her nationally renowned blog, Game and Garden, have been referenced by Cooking Channel TV, Glamour.com, Grit.com, Deeranddeerhunting.com, LEAN Magazine, and many more. Harris has also authored three best-selling cookbooks; "Recipes and Tips for Sustainable Living," "Tracking the Outdoors In," and "Wild Game: Food for Your Family," and is a regular contributor to the television show, "The Sporting Chef." Wild Game Cooking Stage Seminars: Sweet Home Alabama Bobwhite Quail / Valentines and Venison: A Wild Game Date Night!
Hank Shaw – A former restaurant cook who spent 19 years as a political reporter, Shaw can now be found on his James Beard award-winning blog, Hunter, Angler, Gardener, Cook. Shaw has also authored multiple books on the topic of wild game cooking; "Hunt, Gather, Cook: Finding the Forgotten Feast" and "Duck, Duck, Goose." His latest book, "Buck, Buck, Moose," is scheduled to be released in 2016. He has also been published in Food & Wine, Petersen's Hunting, Organic Gardening, The Art of Eating, Outside Magazine, Field and Stream, Sactown, Pheasants Forever's Journal of Upland Conservation, and Delta Waterfowl Magazine. Shaw has been featured on "Bizarre Foods America" with Andrew Zimmern, "Meateater" with Steve Rinella, "The Sporting Chef" with Scott Leysath, and "Somebody's Gotta Do It" with Mike Rowe. Wild Game Cooking Stage Seminars: Getting the Most out of your Game Birds / Buttermilk Fried Quail / Making Game Bird Sausage
Mark "Uncle Millie" Millis – Well-known in the outdoor market as "Uncle Millie," The Killer Cook, Mark Millis brings a new flavor of family recipes to the Wild Game Cooking Stage. Born and raised in Lansing, Michigan, Uncle Mille is an ambassador for Cabela's with his own line of homemade spices and marinades designed for the everyday sportsman. Involved with his family-owned restaurant for over 60 years, Uncle Millie's passion for hunting and fishing is trumped only by his love for wild game cooking. Wild Game Cooking Stage Seminars: Killer Quail Meatballs / Sriracha Thai Pheasant
About Pheasants Forever:
Pheasants Forever, including its quail conservation division, Quail Forever, is the nation's largest nonprofit organization dedicated to upland habitat conservation. Pheasants Forever and Quail Forever have more than 140,000 members and 700 local chapters across the United States and Canada. Chapters are empowered to determine how 100 percent of their locally raised conservation funds are spent; the only national conservation organization that operates through this truly grassroots structure. Since creation in 1982, Pheasants Forever has spent $577 million on 489,000 habitat projects benefiting over 12 million acres nationwide.
For more information, visit: www.PheasantsForever.org.