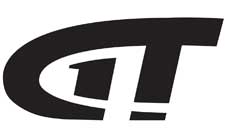 Mandeville, LA -(AmmoLand.com)- This week on GUNTALK: Two top trainers – Greg Lapin with VATA Group, and Chris Cerino of Cerino Consulting and Training Group – demonstrate self-defense training skills.
Covering everything from malfunction drills and mag reloads, to exercises like the Farmer's Walk, the Bag Toss, and Buddy Carry, trainers Greg Lapin (http://vatagroup.net/) and Chris Cerino (http://chriscerinotraininggroup.com) take to the range demonstrating drills and techniques, and discussing mindset and safety, with the goal of helping viewers take their defensive training to the next level.
Catch it on Sportsman Channel, and watch it again on GUNTALK's YouTube Channel!
About GUNTALK:
GUNTALK airs on Sportsman Channel on Mondays at 10:00 PM Eastern, Tuesdays at 1:00 AM ET, Tuesdays at 9:00 AM ET, and Thursdays at 1:30 PM ET. Sportsman Channel can be found on DirectTV Ch. 605, DISH Network Ch. 395, AT&T U-Verse Ch. 642, and on your local cable provider. Watch show segments, get the latest news, and more, at www.guntalk.tv, www.guntalktelevision.com, and www.youtube.com/guntalktv.
Find out more at www.thesportsmanchannel.com, and check your local listings for additional channel information.