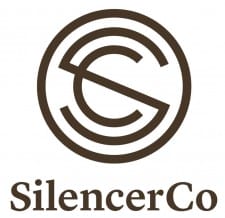 WEST VALLEY CITY, Utah –  -(Ammoland.com)- SilencerCo announced today that founder and CEO Joshua Waldron has been named to the Congressional Sportsmen's Foundation (CSF) Board of Directors. Waldron will serve a three-year term, which will continue into 2018.
SilencerCo has long been a supporter of the CSF and is a Titanium Level Sponsor along with organizations such as the National Rifle Association, Smith & Wesson®, and the Sportsman Channel.
This high-level of commitment to the CSF along with Waldron's appointment to the Board of Directors underscores SilencerCo's dedication to working with Congress, governors, and state legislatures to protect and advance hunting, angling, recreational shooting, and trapping.
"It has been an honor to work alongside the Congressional Sportsmen's Foundation in its mission to support and protect our Second Amendment rights," says Waldron. "I look forward to joining the Board of Directors as we continue to educate the public on the responsible reality of suppressor ownership and advocate for common-sense legislation."
Waldron will begin his three-year term in January. Visit www.FightTheNoise.org to learn more about what Waldron and SilencerCo are doing to reform outdated legislation surrounding NFA items.
About SilencerCo:
Founded in West Valley, Utah in 2008, SilencerCo started with a belief in the fundamental premise that firearms don't have to be loud and has now become the market leader in sound suppressors, muzzle devices, and related products. By investing in innovation, customer service, organic manufacturing, advocacy, education, and talent, SilencerCo is focused on making firearms hearing-safe for all hunting and shooting applications, introducing products that have never been made before, and making the buying experience a better one. Visit: https://silencerco.com/