Birmingham, AL -(AmmoLand.com)- Summit Treestands, the industry leader in producing innovative and cutting-edge methods for hunting from an elevated position, has revolutionized their safety harness line to include the PRO Harness and SPORT Harness lines.
At Summit, it's a company-wide belief that the most important piece of gear you can take with you into the wood is a safety harness that meets industry standards recognized by Treestand Manufacturer's Association… and exceed the expectations of family members who need you to return home safely.
The PRO and SPORT Harness lines have not only been engineered to be the safest and most comfortable harnesses available, the Summit product development staff has put as much time into the creation of these harnesses as they do each and every Summit treestand.
Both the PRO and the SPORT harnesses feature a high-performance tether, quick-release buckles, padded shoulder straps and include a lineman's climbing belt. And best of all, each line features a Women's PRO and Women's SPORT version to meet the demands and cater to the fit of female hunters.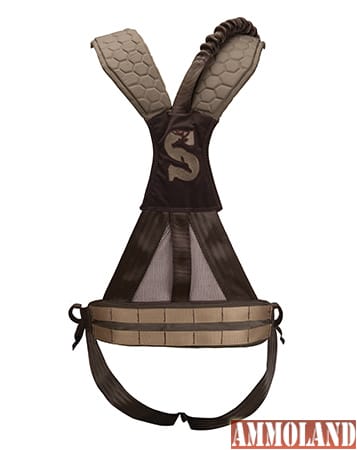 All harnesses have a maximum weight rating of 300 pounds, and the PRO Harness line includes a bungee tether line and a military-inspired attachment system for complete accessory customization.
The MAP for the PRO Harness is $99.99; SPORT Harness MAP is $69.99.
For more information about Summit Safety Harness or Summit Treestands, contact Glenn Walker at [email protected] or visit http://www.summitstands.com.
About Summit Treestands:
Summit treestands are carefully engineered to be the most silent, secure, comfortable and concealed treestands on the market. All Summit stands are designed and engineered to meet or exceed standards set by the Treestand Manufacturers Association. At Summit, we don't just build 'em, we use 'em. We don't just build stands we think will work—we build stands we know will work.
For more information, visit: www.summitstands.com.