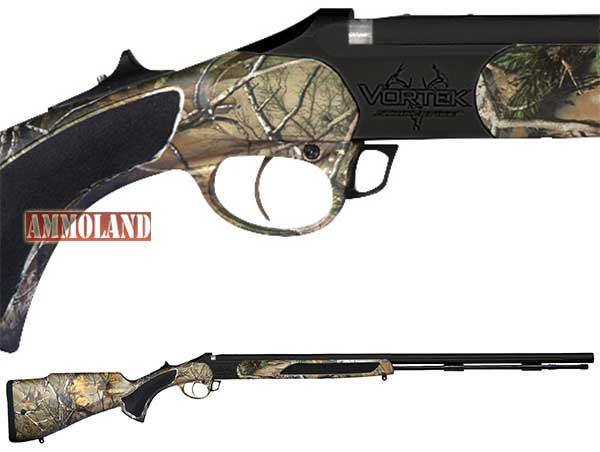 Old Saybrook, CT – -(Ammoland.com)- For 2016, Traditions Performance Firearms has added the popular Nitride finish to several models of their top-sellers in their muzzleloader line.
Nitride is a durable finish used by numerous manufacturers to help protect against corrosion, weather, and pitting. This finish allows both the outside and inside of the barrel to be coated to provide maximum protection. It not only extends barrel life but also aids in increased accuracy.
This coating stands up to the tough challenges of hunting while providing peace of mind that your rifle is protected.
Traditions models with the Nitride coating include configurations of the Vortek StrikerFire LDR, Vortek StrikerFire LDR Northwest Magnum, Vortek StrikerFire, Vortek StrikerFire Northwest Magnum, Pursuit G4 Ultralight, and Pursuit G4 Ultralight Northwest Magnum. They will also be offering their popular Crush and Drury Packages with the Nitride coating as well. MSRP on these new models range from $389 -$854.
To check out Traditions latest Nitride rifles, stop by SHOT Show booth #16532!
Known for their accurate, innovative, and dependable firearms, Traditions has been providing quality firearms for the past 30 years. Traditions™ offers blackpowder rifles and pistols, cartridge rifles and revolvers, blank pistols, Build-It-Yourself rifle and pistol kits, and cannons as well as a full line of accessories and optics. For more information on Traditions Performance Firearms, please visit their website at www.traditionsfirearms.com, find them on Facebook and Twitter, or call 860.388.4656.