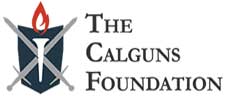 San Francisco, CA -(AmmoLand.com)- On February 9 — two weeks from today — our attorneys will be arguing two important civil rights cases before the Ninth Circuit Court of Appeals in San Francisco.
Notably, the Court decided that the same panel would hear both cases on the same day, one right after the other.
Jeff Silvester v. Kamala Harris is a Second Amendment challenge to California's 10-day waiting period. (The District Court previously ruled in our favor following a 3-day bench trial.)
And Tracy Rifle and Pistol v. Kamala Harris challenges California's ban on some truthful, non misleading handgun-related speech by firearm dealers — what we believe is a violation of First Amendment rights.
Both of the lawsuits seek to strike down paternalistic gun control laws that infringe your constitutional rights.
But both of these important lawsuits have something else in common.
Help us STRIKE DOWN the 10-day waiting period
The laws at issue in both Silvester and Tracy Rifle are byproducts of the same gun control bill that was passed in 1923 — along with the "may issue" carry license system that's being challenged in Richards v. Prieto and Peruta v. San Diego.
We're working to restore your firearms freedoms not only by attacking unconstitutional laws themselves, but by dismantling the very foundations of California's gun control scheme.
But we can't do it without your support.
If you'd like to see California and Kamala Harris lose, please chip in a tax-deductible donation to support these and other gun rights cases.
Make a Tax-Deductible Donation to Support Gun Rights Lawsuits
Thank you for your continuing support of Silvester v. Harris and Tracy Rifle v. Harris.
We'll let you know which Ninth Circuit judges will be on our panel as soon as the Court informs us.
About The Calguns Foundation:
The Calguns Foundation (www.calgunsfoundation.org) is a 501(c)3 non-profit organization that serves its members, supporters, and the public through educational, cultural, and judicial efforts to defend and advance Second Amendment and related civil rights.
Supporters may visit http://www.calgunsfoundation.org/donate to join or donate to CGF.