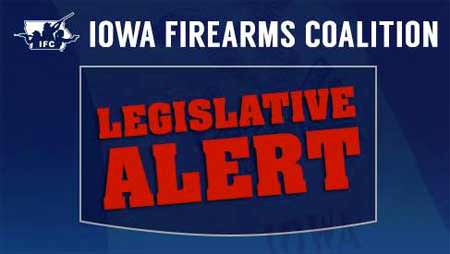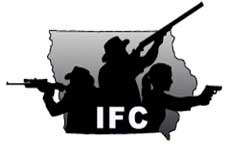 Clive, IA -(AmmoLand.com)- In the last week we've seen plenty of action on the Second Amendment front in the Iowa legislature.
When we emailed you last there were four solidly pro-gun owner bills that had just been filed for 2016. Since then a fifth bill has been filed in the Senate that would allow deer hunters to carry a handgun for their own protection while out deer hunting. It's been dubbed the "Hunter Protection Act" and you can find a brief overview and a link to the bill on our 2016 Iowa Legislative Session page.
Other bills already filed for 2016 include:
Late last week a House Judiciary subcommittee voted 2-1 to advance the Emergency Protection Act, and it now goes before the entire House Judiciary Committee. It's encouraging to see an IFC backed bill already advancing.
Subcommittee votes on the Hearing Protection Act and the Youth Safety and Parental Rights Act are expected to take place early this week. We also expect to see additional pro-gun owner bills introduced soon.
Reminder: we also have our Advocacy Campaign up and running over in our Legislative Action Center. This tool lets you email your legislators about pro-gun owner bills in less than 60 seconds. It's quick. It's easy. It's free. There's no reason you should not be voicing your Second Amendment support to your legislators. Please take action today to help us defend the Second Amendment rights of all Iowans. Once you're done forward this valuable link to your family and friends.
As always we'll be alerting you to any important updates or breaking news related to Second Amendment issues in Iowa.
Thanks for your continued support!
About Iowa Firearms Coalition:
Iowa Firearms Coalition is an entirely volunteer, grassroots, Second Amendment advocacy group. Responsible for bringing uniformity to Iowa's Concealed Weapons Permitting process, IFC's members work to protect and enhance Second Amendment rights in Iowa. An affiliate of the National Rifle Association, the IFC actively seeks to foster and promote the shooting sports. Sign up for our email list for the latest on Second Amendment issues in Iowa. You can support our work by becoming a member, or making a donation.
For more information, visit: http://iowafc.org.