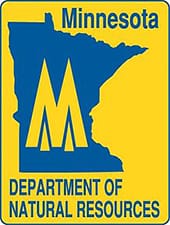 St. Paul, MN -(AmmoLand.com)- Women can discover the enjoyment of snowshoeing, cross country skiing, birding, wild ricing, dark-house fishing and hiking at a winter workshop offered by the Becoming an Outdoors Woman program of the Minnesota Department of Natural Resources.
"The winter workshop provides a unique opportunity to try out winter activities in a fun and supportive atmosphere," said Linda Bylander, BOW coordinator. "Prior experience doesn't matter – it's all about learning how to enjoy the outdoors in winter."
The workshop is Friday, Feb. 19, through Sunday, Feb. 21, at the Deep Portage Environmental Learning Center near Hackensack for ages 14 and older. Participants choose from a variety of activities to learn about and experience during the weekend.
Lodging, meals, instruction, equipment and evening entertainment are included in the $190 workshop fee. A winter workshop schedule and registration form is available at www.mndnr.gov/bow, or by calling the environmental learning center at 218-682-2325.
About Minnesota Department of Natural Resources:
The mission of the Minnesota Department of Natural Resources (MNDNR) is to work with citizens to conserve and manage the state's natural resources, to provide outdoor recreation opportunities, and to provide for commercial uses of natural resources in a way that creates a sustainable quality of life.
For more information, visit: www.dnr.state.mn.us.