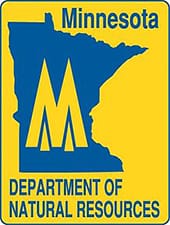 Minnesota -(Ammoland.com)- A new generation of conservation officers with the Minnesota Department of Natural Resources recently joined the ranks of seasoned professionals responsible for statewide natural resources and recreational law enforcement.
"Conservation officers provide service to a wide spectrum of citizens through safety education programs and informational outreach, while protecting our state's vital natural resources," said Col. Rodmen Smith, DNR Enforcement Division director. "These 13 officers will go a long way in filling our vacant field stations."
The officers completed the 12-week conservation officer academy at Camp Ripley in October, 16 weeks of field training with experienced conservation officers on Jan. 26, and now report to their first duty assignment.
The new officers and their stations include:
Chelsey Collette, Remer.
Andrew Dirks, Redwood Falls.
Luke Gutzwiller, Madison.
Jeremy Henke, Albert Lea.
Michael Krauel, St. Cloud.
Dustin Miller, Windom.
Philip Mohs, Center City.
Kyle Quittschreiber, Black Duck 2.
Trent Seamans, Rochester 2.
Eric Sullivan, Walker.
Jamie VanThuyne, Mankato.
Shane Vernier, Willmar.
Leah Weyandt, Mound.
Weyandt is excited to get started.
"It's going to be fun to be on my own and make decisions on where to go and what to do next," she said.
Mohs looks forward to his station in Center City.
"I feel the smaller community will be a much better place to work, live and raise a family," Mohs said.
Miller feels very prepared to "go out and do good things."
"I was unaware of the amount of information that I would be taking in throughout training; however, each instructor had a phenomenal method of instructing," Miller said. "Field training was extremely important to me, and it was also important to take the constructive criticism and apply it to each situation and continue to take positive steps forward."
Multiple conservation officer retirements are anticipated in 2016. A conservation officer academy with about 12 to 15 candidates gets underway in April.
The DNR's Enforcement Division currently employs about 215 licensed peace officers to serve the public and protect the natural resources of Minnesota.
Their work differs considerably from that of state troopers, police officers and sheriff's deputies. Conservation officers work alone and without backup, and nearly everyone they encounter in the field is armed. They are supported by a staff of 35 employees. The division has its headquarters in St. Paul where it operates 18 law enforcement districts throughout the state.