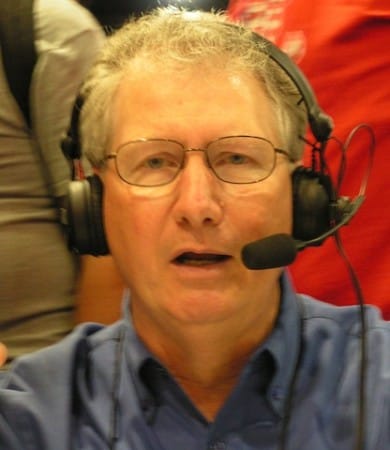 Mandeville, LA -(AmmoLand.com)- It's a pro-gun candidate in Illinois, a museum just for firearms, and more, this week on Tom Gresham's GUNTALK Radio, the original nationally-syndicated radio talk show about guns and the shooting sports.
Illinois businessman James Marter is the only pro-gun candidate in either party running for the U.S. Senate in Illinois – and he'd like the vote of every one of the 1.5 million FOID cardholders in Illinois, but he'll take just the 425,000 to 450,000 votes he needs to win. He visits this Sunday to talk about his vision for the state, and more. Find out how you can help his campaign by visiting his website at http://www.marter4senate.us.
Also on this Sunday, Cody Firearms Museum Curator Ashley Hlebinsky with info on the latest exhibits, including their popular Smithsonian firearms exhibit that just reopened after moving to a different location in the museum. The Cody Firearms Museum is located in the Buffalo Bill Center of the West, in Cody, Wyoming, and hosts the world's most comprehensive collection of American firearms.
Find out more at http://centerofthewest.org/explore/firearms/.
About Tom Gresham's GUNTALK radio:
In its 21st year of national syndication, Tom Gresham's GUNTALK radio show airs live on Sundays from 2PM-5PM Eastern, and runs on more than 210 stations every week. Listen live on a radio station near you (http://guntalk.com/site39.php) or via live streaming from one of the stations here: http://guntalk.com/site38.php. All GUNTALK shows can also be downloaded as podcasts at http://www.guntalk.libsyn.com, Apple iTunes, and i-Heart radio, or through one of the available Apps: GunDealio for iPhone, GunDealio for Android, Gun Talk App on Stitcher, the Gun Talk iPhone App, and the Gun Talk App for Android on Amazon. GUNTALK can also be heard on YouTube, at http://bit.ly/144G3OU. More information is available at http://www.guntalk.com.
("GUNTALK" is a registered trademark.)