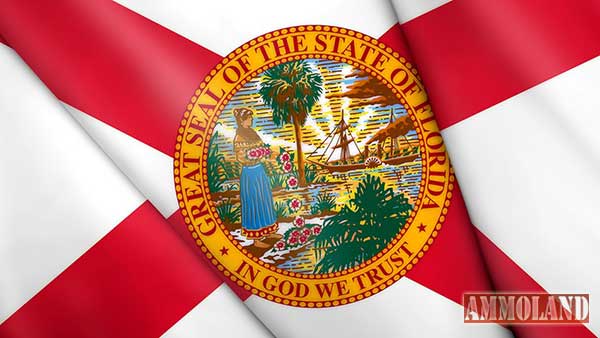 Tallahassee, FL -(AmmoLand.com)- It's time to Stand and Fight against a media outlet that is fighting against our Second Amendment rights.
In print and online, the Tampa Bay Times (TBT) is attacking legislators from the Tampa/St. Petersburg area for "caving in" to the NRA. In reality, those legislators STOOD UP for the constitutional rights of their constituents. Those legislators stood against those, like the Tampa Bay Times, who lobby against Second Amendment rights of law-abiding citizens. A link to the online article is below.
Known for frequently spreading misinformation on Second Amendment issues fed to them by Pinellas Sheriff Bob Gaultieri, the TBT even invokes the name of Sheriff Bob Gualtieri as one who objects to these Second Amendment bills.
They never bothered to mentioned Brevard Sheriff Wayne Ivey, Bradford Sheriff Gordon Smith, Liberty Sheriff Nick Finch, and Wakulla Sheriff Charlie Creel who came to Tallahassee to stand up for Second Amendment rights of law-abiding citizens.
Representing the Florida Sheriffs Association (FSA), Sheriff Gualtieri is hostile to Second Amendment rights for citizens and makes it clear that he believes those rights belong to police and law enforcement professionals not you.
In carrying this anti-citizens-Second Amendment message to readers, the TBT editors are not reporting news, not merely expressing opinion, they are LOBBYING without being registered to lobby.
When TBT urges readers to contact legislators and tells them what to say: "Tell those lawmakers who caved to the NRA and voted for these bills what you think about turning Florida into the Wild West…," they are lobbying.
When TBT urges readers to tell legislators that "they will be held accountable for their votes in the November elections," they were engaging in political campaigning.
Publishing names, photos, phone numbers and email addresses of legislators with whom they disagree, and urging readers to contact these legislators and criticize them for supporting constitutional rights is blatant lobbying AGAINST YOUR RIGHTS.
Now it's our turn. You need to thank those legislators for standing up for your rights and you need to do it now.
IT IS CRITICALLY IMPORTANT THAT YOU EMAIL THESE HOUSE MEMBERS AND THANK THEM FOR THEIR SUPPORT.
In the subject line put: THANK YOU for SUPPORTING SECOND AMENDMENT
(Block and Copy All email addresses into the "Send To" box):
Again, it's time to show your appreciation to those who represent us and suffer abuse from the media for doing the right thing.
http://www.tampabay.com/opinion/editorials/editorial-florida-house-chose-nra-over-your-safety/2264152
About Unified Sportsmen of Florida (USF):
Unified Sportsmen of Florida is a 501(c)(4) Nonprofit Organization dedicated to protecting Second Amendment rights but under IRS Rules, contributions to USF are not deductible for tax purposes.
For more information, visit: www.scgaa.org/usf.pdf.
Marion P. Hammer is a past president of the National Rifle Association and current executive director of Unified Sportsmen of Florida.