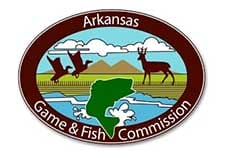 Little Rock, AR -(AmmoLand.com)- Commissioners unanimously approved Jeff Crow as director of the Arkansas Game and Fish Commission at its Feb. 18 meeting.
Crow, AGFC chief of staff, will assume the role of director July 1. He will replace Mike Knoedl, who is retiring after 31 years with the agency. Crow will be the agency's 17th director in its 101-year history.
"I'm very humbled by the Commission's decision, but I also am very confident moving forward," Crow said. "The direction and support this Commission has given Director Knoedl and myself gives me that confidence. The staff of the AGFC are like none other in their passion and dedication, and I think we are really poised to continue this agency's momentum in managing the natural resources of the state for the people of Arkansas."
Each Commissioner spoke highly of all candidates interviewed for the position.
"I feel very comfortable that long after I'm gone that we are in good hands with the leaders in place at this agency," Commissioner Steve Cook said. "You have a great staff underneath you, and I look forward to the progress you'll make for the people of Arkansas."
Knoedl echoed Cook's comments.
"I've been given a lot of credit for this agency's success, but I'm just one man. We have an all-star team of employees that are passionate about what they do, and I truly think they are the best employees of any agency anywhere, not just in the state."
Crow worked as an AGFC wildlife officer from 1986 to 1996 before accepting a position with Arkansas State Police, where he worked until his retirement from law enforcement in 2011. He returned to the AGFC in 2012 as colonel of the Enforcement Division, was promoted to deputy director in 2013 and AGFC chief of staff in 2014. He also served 25 years in the Marine Corps, both active and reserve. He is a combat veteran of Operation Desert Storm and Operation Iraqi Freedom II. He holds a Bachelor of Science degree in organizational management from John Brown University and a master's in public administration from Arkansas State University.
In other business, the Commission:
Approved a cost clarification and terms for a new licensing system contract with Sovereign Sportsman Solutions to take over the agency's point-of-sale hunting and fishing license system.
Authorized the director to enter a memorandum of agreement with the Arkansas Economic Development Commission's Rural Services Division to outline its role and responsibility in the AEDC's Unpaved Roads Grant Program.
Approved a grant agreement to the AEDC's Rural Services Division to provide $150,000 toward its Unpaved Roads Grant Program.
Approved a one-year agreement with the Arkansas Game and Fish Foundation to produce the 2016-17 Arkansas state duck stamp and print.
Recognized Derek Winter from Mammoth Spring as the National Wild Turkey Federation's Wildlife Officer of the Year for the state of Arkansas.
Recognized Shawna Hitchcock as the AGFC Education Division's employee of the year.
Approved a revision to the AGFC's purchasing policy to extend contract limits past 5 years.
Approved the removal of equipment and inventory currently valued at $7,909.27
Approved a budget transfer of $386,048 from delayed projects to construct 10 new equipment storage buildings at various wildlife management areas in the state.
Heard a report from Wes Wright, AGFC elk program coordinator on the 2015 elk season harvest. Hunters took 47 elk in 2015, with 23 being on public land and 24 coming from private land.
About Arkansas Game and Fish Commission:
The Arkansas Game and Fish Commission plays an important role in keeping The Natural State true to its name. During the last 100 years, the agency has overseen the protection, conservation and preservation of various species of fish and wildlife in Arkansas. This is done through habitat management, fish stocking, hunting and fishing regulations, and a host of other programs.
For more information, visit www.agfc.com.