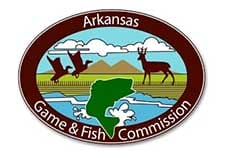 Little Rock, AR -(AmmoLand.com)- Arkansas elementary, middle school and high school students will be nocking their arrows in an attempt to qualify for the Arkansas National Archery in the Schools State Championship at regional meets Feb. 27.
According to Curtis Gray, ANASP coordinator for the Arkansas Game and Fish Commission, this year's regional tournaments will include 4,460 students.
"We have more than 1,850 girls and 2,600 boys registered for the regional qualifiers around the state."
The top three teams from each division at each regional qualifier will be invited to the ANASP State Championship in Hot Springs, April 1-2. One team from each school that hosted a regional qualifier also will get an at-large bid to the state championship, setting the total field at 100 teams.
The program has grown quickly in the last few years, with close to 500 schools participating in some way and 178 schools competing in regional meets.
"This is another record year for the program," Gray said. "A few years ago, we had one two-day tournament at Summit Arena in Hot Springs. Now we need 10 regional qualifiers just to accommodate all the students who want to compete."
The competition is a healthy way for students to show what they've learned through the archery program, but Gray's real goal is more about trophies in the field than on a range.
"I'm as fanatical about bowhunting as anyone you're ever going to find," Gray said. "I want every kid to experience archery firsthand and decide for themselves if it's something they want to pursue. This is just one more avenue to get them motivated to get outside and enjoy the outdoors."
Gray expects the program's growth to require even more regional tournaments next year.
"We have close to 500 more students competing than we did last year," Gray said. "And we have right at 500 Arkansas schools that participate in the program through their physical education classes."
Regional tournament sites:
Region 1 – Woodland Jr. High School, Fayetteville
Region 2 – Berman School, Bergman
Region 3 – Eagle Mountain Magnet, Batesville
Region 4 – Valley View School, Jonesboro
Region 5 – Clarksville High School, Clarksville
Region 6 – Bethel Middle School, Alexander
Region 7 – Maumelle High School, Maumelle
Region 8 – Delight Elementary School, Delight
Region 9 – Hamburg Middle School, Hamburg
Region 10 – McGehee High School, McGehee
Visit http://www.agfc.com/education/Pages/EducationProgramsANASP.aspx for more information about Arkansas National Archery in the Schools Program.
About Arkansas Game and Fish Commission:
The Arkansas Game and Fish Commission plays an important role in keeping The Natural State true to its name. During the last 100 years, the agency has overseen the protection, conservation and preservation of various species of fish and wildlife in Arkansas. This is done through habitat management, fish stocking, hunting and fishing regulations, and a host of other programs.
For more information, visit www.agfc.com.