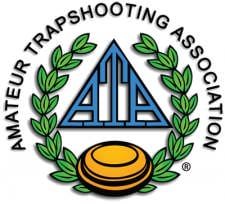 Sparta, IL -(AmmoLand.com)- Starting today, Monday, February 1st, 2016, the Amateur Trapshooting Association (ATA) will be offering a new youth membership program to shooters 22 and under.
This new youth membership is called "20 Years To Life" and will cost $250. It allows youth shooters to purchase an extended membership that will last 20 years from the date of purchase. After 20 years, they will have an option to buy an adult life membership at a reduced price to make up the remainder of their shooting career.
"This 20 Years To Life youth membership will allow young adults the opportunity to bridge a gap in life where trapshooting sometimes takes a back seat." said ATA Executive Director, Lynn Gipson. "We hope our youth take advantage of this offer to help make trapshooting a lifelong pursuit."
Please visit www.shootata.com or www.aim4ata.com for more details.
About the Amateur Trapshooting Association (ATA):
The Amateur Trapshooting Association serves as the governing body for the sport of American style trapshooting. The ATA's mission is to promote and govern the sport throughout the world. As the faithful protector of trapshooting, the ATA not only governs the sport's rules and regulations, but also seeks ways to enhance the sport and stimulate participation. The ATA provides trophies, financial assistance and event management support to the state and provincial associations. The ATA has also been instrumental in developing programs to increase interest in the sport with its creation of National Trapshooting Day, Satellite Grand Americans, Achievement Recognition and other valuable programs.
For more information, visit: www.shootata.com.