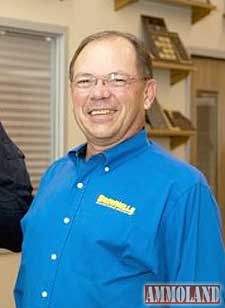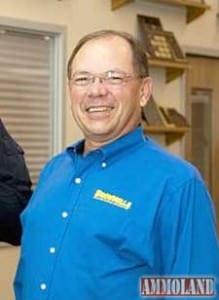 Grinnell, IA -(AmmoLand.com)- We're still recovering from the whirlwind SHOT Show, and our minds are still trying to get a handle on the amazing things we saw and people we met. Man, what a wild ride!
There's so much to talk about that I won't be able to cover it all here, so be sure to check out the Brownells SHOT Show page on the website for lots of photos and videos.
Axelson Tactical "Axe" Rifle Raffle – At the Show, we were very honored to announce that we would be helping Axelson Tactical raffle off a very special rifle for a very special cause. The rifle is the only remaining one, created to honor Matt "Axe" Axelson, a U.S. Navy SEAL who died during Operation Red Wings in Afghanistan, along with his team members Danny Dietz and Mike Murphy.
If you've read Marcus Luttrell's New York Times best-selling book or seen the movie Lone Survivor starring Mark Wahlberg, you know the story of Operation Red Wings.
This rifle has serial number AXE01. Axelson Tactical built only 99 of them, and there will be no more.
It has special markings that commemorate Operation Red Wings, Matt, and his teammates. One of the engravings also honors the men lost on Turbine 33, the Chinook helicopter shot down during the attempt to support the out-numbered SEALs on the ground.
AXE01 is being raffled off to support Special Operations Wounded Warriors (SOWW), a not-for-profit group that exists for only one purpose: to provide outdoor experiences – hunting, fishing, camping, and hiking – to active-duty members and veterans of the Unites States Special Operations Forces who have been wounded in action. The goal is to thank them for their sacrifices, and hopefully, by connecting with nature, help heal some of their mental and spiritual wounds.
To highlight both the Axelson Tribute Rifle and SOWW, we hosted a press conference at SHOT Show. You can see the entire press conference on our YouTube Channel. And I must say it's powerful and very moving to hear from people who knew and loved Matt, including his parents Donna and Corky, his brother Jeff, who designed the Axe Rifle, and fellow SEALs Luttrell and Ron Bellan.
We truly hope you can pitch in and help out by buying a raffle ticket. Just click on the link to do so through Brownells. Tickets are $50 each, and absolutely 100% of the money goes directly to SOWW, to benefit these courageous warriors. I hope one of you wins the rifle . . . it is pretty amazing, designed after the one Matt carried. Plus, you'll also get 1,000 rounds of Team Never Quit ammo provided by Marcus Luttrell.
Everyone who wears a uniform in the service of our country deserves recognition and appreciation from all of us. We are very proud to support SOWW, as members of the Special Operations forces do not always get the public recognition they deserve because their activities are often secret and classified. This is a way you can help personally – with no "administrative costs" coming out of your donation.
Dream Guns® – Be sure to check them out in the AR-15 and 1911 special catalogs we send you. We started doing Dream Guns® back in 2007, when we launched our AR-15 and 1911 specialty catalogs, and they surely have caught on. They're showpieces that help folks realize just how much can be done with their own guns using parts, accessories and tools from Brownells.
If you don't have one of the new AR-15 or 1911 Catalogs, please click here so we can get the one(s) you request right on their way to you. These guns are really exceptional masterpieces all.
PETE'S BROWNELLS RE-ELECTION TO THE NRA BOARD – Now that the federal caucuses are finally over in Iowa and we can get back to a more normal life style, there is one more election I want to tell you about. Pete Brownell, the CEO of our companies, is First Vice President of the National Rifle Association and is on his way through the chairs to be coming President of the NRA in 2017. He is up for re-election to the NRA Board of Directors this year at the Annual meetings. Those of you who are voting members of the NRA will receive your ballot. Pete would be honored to have you vote for him to stay on the NRA Board.For a little more about him, you can click here (and scroll down a bit). We've cleaned it up a bit, leaving out things he did as a kid and shouldn't have… that kind of stuff!!
New, New, New SHOT Show Products – Brownells folks fanned out across the SHOT Show floor to find exciting, innovative, and just plain cool new products to add to our lineup. Battle Arms Development came to us to show their new monolithic PDW lower receiver. It's decked out with high-end features that just beg you to build one heckuva compact, fast-handling PDW-style AR-15. Check out this video "walk around" of this lower and a couple-three other new items from Battle Arms.
Just when we thought everything that could possibly be done in the world of AR-15 optics HAD been done, Vortex Optics proves otherwise with two new sights for your AR. The SPARC AR is a red dot totally tweaked for use on the AR-15. Likewise, the Spitfire AR is a prism-based optic with an etched reticle you can see no matter what, even if the sight's built-in illumination is turned off. Vortex came by our booth and showed us these babies up close and personal. You should take a look – really cool concept.
Finally, we thought Mesa Tactical had some very nifty things to show off, like a telescoping stock for the Beretta 1301 shotgun, as well as a lightweight polymer Sureshell Shot Shell Carrier. Here's a quick video to show you the details!
New Products From Brownells, Too! – We had some SHOT Show announcements of our own. We rolled out the very first stripped AR-15 lower receiver to bear the Brownells name, and boy are we proud of that! It's a Brownells M16A1-style lower, with the correct profile for building accurate replicas of some of the early M16 and AR-15 variants. "Half a loaf" won't cut it, so we also released a Brownells M16A1 carry-handle stripped upper. Here's our video showcasing both.
Of course, once you have an early-spec lower and upper, you'll need a barrel, and we've added a complete line of M16A1 barrels, chrome lined, with the original 1-12″ rifling for those 55 grain bullets. Plus one for heavier bullets with 1-7″ twist, too. The 20″ long 1-12″ version is available for you to order right now, with other lengths and twists coming to the website soon. Finally, a way to get yourself an AR-15 with the classic look of a Vietnam War era M16, a gun you can build, take to the range, and shoot, without having to track down a rare, expensive original. Even better, you can say with considerable pride, "I built this little beauty myself".
If you work on pistols, you'll like our Brownells Universal Pistol Armorer's block. It's full of cutouts and holes and recesses perfectly located to help you work on just about any sort of a semi-auto pistol, from 1911s to S&W M&Ps to SIGs to Glocks. One of those "really handy things" you've just gotta have on your workbench!
Finally, everybody needs proper hearing protection at the range. We have brand new ear muffs with our stylish, updated Ram logo on both sides so you can protect your hearing and look good doing it! They're available in two forms: the passive Brownells Diverter Earmuffs and the Brownells Premium Electronic Earmuffs with electronic circuitry that filters out the BOOM and CRACK of gunshots to protect your hearing, but lets you hear range commands and friends talking just fine. Our friends at AR15.com dropped by and did this video at our booth – only way to get a better feel for these products is to handle them in person yourself. They're on the web, and mighty handy for you to order for yourself.
Don't Lose Your EDGE – At last year's SHOT Show we debuted our Brownells EDGE program. If you're not a member yet, EDGE is a great way to save some cash on every order you place with Brownells. For a low annual membership fee, you get FREE standard shipping on any order, plus discounts on 2-Day and Overnight shipping, free shipping on returns, and special offers and discounts only for EDGE members. Notice I said "annual" membership – for those of you who signed up about this time last year, it is time to renew your membership. Starting 60 days out from your renewal date, you should be getting reminder e-mails from us. Just click on the link in any one of those messages to renew. If you signed on for automatic renewal, you'll get an e-mail telling you when it's happened.
Looking Ahead – This year's SHOT Show felt really energized and positive, and we saw a lot of new faces, new companies and a slug of new products – plus lots of old friends. The wave of new products we saw will be coming your way over the next year as fast as we can get inventory in and the products on the web and in the catalogs. I've gotta say it really is an exciting time to be a gun lover. All these new accessories to trick out your favorite firearm – or better yet, to take one that needs some tender loving care to move it into your "most favorite" group of guns. What a trip that would be – and lots of gun-fun too.
February can be an ugly month – we're right in the middle of a blizzard here in Iowa as I write this. I'm getting through until spring by putting more gun racks in my gun room. Sorting guns and updating inventories ought to hold me until we get back on "God's time" and the sun comes up when it's supposed to and I can get serious about getting to the range and try out some of the newest projects. I sincerely hope all is well with you, that you manage to get through the rotten weather so many of us are having now and make it into spring in great shape too.
I've got to be one of the lucky ones – involved in a business that is also my most loved and most enjoyable hobby. And with your help as our much beloved customers, got my kids through school.
My plan for spring is to become much more proficient with a new double-barreled, flintlock shotgun I acquired out at Friendship. That's going to add fun until our "Prairie Dog Population Control" team makes it to Wyoming for our annual guy outing. Hope the dog towns didn't have the plague go through this winter. Ya'all just hang on – when spring gets here we can all get out and enjoy doing what we all so much love to do . . . shoot guns, hunt critters, catch up with our gun-loving buddies and our families!!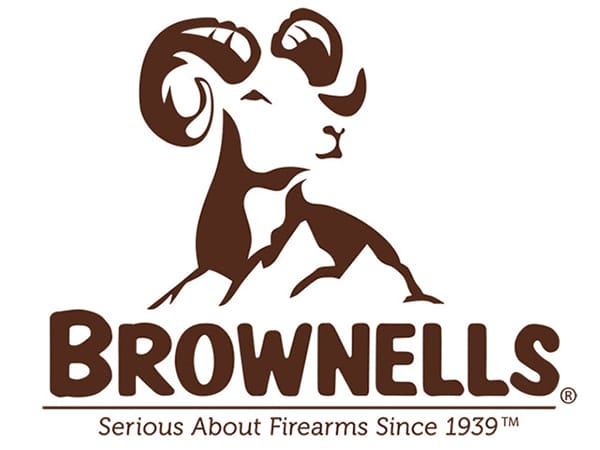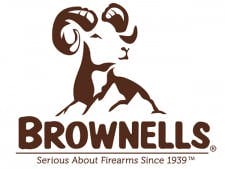 About Brownells:
Serious About Firearms Since 1939, Brownells is the world's leading source for gun parts and accessories, ammunition, gunsmithing tools, survival gear and archery. With a large selection of both common and hard-to-find items, and an extensive collection of videos, articles, and gun schematics, Brownells is the expert for everything shooting-related. Committed to maintaining our great traditions, Brownells has more, does more and knows more – and guarantees it all, Forever. Stay up-to-date with Brownells on YouTube, Facebook, Twitter and Instagram.
For more information or to place an order, call 800-741-0015 or visit www.Brownells.com