TTH, the authority on fitness training for outdoors athletes, pledges support for BHA, backcountry conservation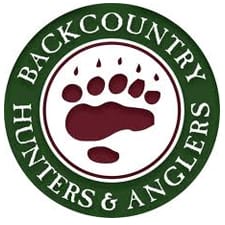 Missoula, MT -(AmmoLand.com)- Train to Hunt and Backcountry Hunters & Anglers have launched a partnership for the 2016 Train to Hunt event season.
Train to Hunt, based in Edwall, Washington, is the go-to source for fitness training and advice for the serious outdoor athlete. The "Train to Hunt Challenge," now in its 5th season, was born from the need for a mid-summer measuring stick for hunters preparing for the challenges of the upcoming hunting season. Train to Hunt has exploded in the last five years, growing from a pilot event in Idaho in 2012 to 15 events across the country in 2016 and offering year-round training programs for outdoor athletes.
BHA President and CEO Land Tawney called the BHA-TTH partnership a perfect fit.
"BHA's membership values the adventure, challenge and solitude that the backcountry provides," he said. "Most of us take our off-season preparation very seriously because we understand the correlation between our investment of time and effort and our success, enjoyment and safety afield. Train to Hunt perfectly aligns with BHA's attitude toward the rigor of the backcountry experience. We're excited to pursue this partnership with Train to Hunt and look forward to a mutually beneficial relationship."
At Train to Hunt events in 2016, BHA will have local volunteers on site to talk about BHA and sign up new members. Additionally TTH will co-host two events, in Missoula, Montana, June 4-5 and in Minneapolis-St. Paul, Minnesota, July 30-31, to benefit BHA. All proceeds raised at these events will go directly to BHA. Both will be qualifying events and also feature separate 3D shoots, challenges, raffles and other activities.
Train to Hunt founder and fitness professional Kenton Clairmont is excited to partner with BHA.
"All hunters should understand that without public access to public lands in this country, nothing else really matters. No one will be training to hunt if there aren't big, wild places left to hunt," Clairmont said. "We see BHA as the voice of the public land DIY hunter and value the work they're doing on behalf of all of us. They are the real deal. We're excited to use our platform to support their efforts."
TTH's program is designed to be your coach, trainer and guide as you shape up for your passion. Register for an upcoming event here.
Backcountry Hunters & Anglers is the sportsmen's voice for our wild public lands, waters and wildlife. 
About Backcountry Hunters & Anglers:
Backcountry Hunters & Anglers is The Sportsman's Voice for Our Wild Public Lands, Waters and Wildlife.
For more information, please visit www.BackcountryHunters.org.