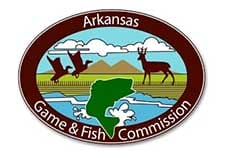 Little Rock, AR -(AmmoLand.com)- Smokey Bear has spread the U.S. Forest Service's message of preventing wildfires since 1944, but even Smokey may want to trade his shovel for a matchstick when the goal is promoting wildlife habitat.
Fire has been a dominant force in nature for eons, shaping plant and animal communities all over the world. Arkansas's native upland plants adapted to small periodic fires caused by lightning strikes and Native Americans. Early explorers noted a very different Arkansas than we are familiar with, dominated by vast fire-dependent prairies and open-canopy forests, full of wildlife. Henry Rowe Schoolcraft explored the Arkansas and Missouri Ozarks in 1818 and described the area as, "a level woodless barren covered with wild grass." One of the biggest challenges for Schoolcraft was finding enough firewood to stay warm, a testament to the low- intensity fires that once covered our state each year.
Prairie grasses, wildflowers, shortleaf pine and upland oaks do not just tolerate fire; they depend on it. Periodic, calm fires control unwelcome plant species like cedar, recycle nutrients, and reduce fuels to prevent severe, catastrophic wildfires. The end of Native American cultures that started many fires, establishment of roads that served as firebreaks and investment in wildfire suppression infrastructure removed fire from the landscape across the Southeast. Most prairies were plowed under for agriculture and savannas became forests choked with understory trees and a blanket of leaf litter, a desert for wildlife. Northern bobwhite have become the flagship species for a decline in prairie habitat, but many fire-dependent plant and animal species also have declined. In fact, 42 percent of Arkansas's imperiled plant and animal species are adapted to fire, and a lack of fire is a major cause of their decline.
Today, land managers use prescribed fire to restore and manage fields and upland forests to benefit game and nongame species. Fires are used by trained personnel and are meticulously planned and prepared to complete specific habitat objectives and ensure safety for participants, the public, and property. Prescribed fire is, by far, the best and most cost-efficient way to manage habitats for quail, turkey, deer, and a host of nongame wildlife. Many cost-share programs offered by the U.S. Fish and Wildlife Service, U.S. Forest Service, the Natural Resource Conservation Service and Arkansas Game and Fish Commission can offset costs of contracting prescribed fire work on private lands.
AGFC private lands biologists are well trained in the uses of prescribed fire and can write fire prescriptions, as well as guide landowners to the funding sources that fit their needs. In many cases, prescribed fire can be funded at no cost to the landowner. Private lands biologists also conduct training workshops to familiarize landowners with using fire safely on their property.
The next time you see a prescribed fire being conducted and smell the smoke, breathe a sigh of relief that another acre of high-quality habitat is being restored.
Visit the AGFC's Private Lands Program page at www.agfc.com/habitat to learn more about using prescribed fire to manage habitat on your property.
Private lands biologists are available at the following AGFC regional offices:
Eureka Springs – 866-253-2506
Harrison – 870-204-1765
Hope – 877-777-5580
Calico Rock – 877-297-4331
Little Rock – 877-470-3650
Brinkley – 877-734-4581
Jonesboro – 877-972-5438
Monticello – 877-367-3559
About Arkansas Game and Fish Commission:
The Arkansas Game and Fish Commission plays an important role in keeping The Natural State true to its name. During the last 100 years, the agency has overseen the protection, conservation and preservation of various species of fish and wildlife in Arkansas. This is done through habitat management, fish stocking, hunting and fishing regulations, and a host of other programs.
For more information, visit www.agfc.com.