Outfitter provides gift cards to reward tipsters in poaching cases.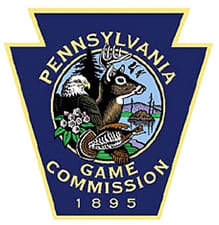 Harrisburg, PA -(AmmoLand.com)- In poaching cases, Pennsylvania law provides judges with the authority to levy an additional $500 penalty if the case originated from a tip.
When it's assessed, the penalty allows the Game Commission to pay a reward to the informant. But when it's not, there's no mechanism for the agency to make that payment and show its appreciation to those who report wildlife crimes.
Until now, that is. Cabela's, the nationwide retailer of hunting, fishing and outdoor gear, has stepped up to provide $50 gift cards the Game Commission will use as rewards for tip-driven convictions when the additional penalty is not assessed.
Ron Leh, retail marketing manager for Cabela's Hamburg store, appeared this week at the Board of Game Commissioners quarterly meeting to present what he said were the first of 10 reward gift cards. In a show of appreciation, the Game Commission presented Leh with a placard recognizing the outfitter's support for Operation Game Thief, the Game Commission's program for reporting poaching of deer, bears, turkeys or elk, and endangered, threatened and protected species.
Since the hotline's launch, Cabela's also has supported Operation Game Thief by hanging posters throughout the Hamburg store.
"The partnership we have formed benefits not only Cabela's and the Game Commission, but more importantly, the wildlife of Pennsylvania," Leh said. "We're proud to support Operation Game Thief, and couldn't be more pleased with the results the program is getting."
The 24-hour Operation Game Thief hotline was launched in late September, and tips have been coming in at record numbers since. Operation Game Thief has resulted in charges in poaching cases, including one in which several trophy-class bucks were taken unlawfully, and also has led to the recovery of an unlawfully harvested bobcat and a black bear that was shot with a crossbow bolt and left for dead. To make a report through Operation Game Thief, dial 1-888-PGC-8001, or go to the Game Commission's website, www.pgc.state.pa.us to fill out a reporting form online.
Those providing information may remain anonymous.
About Pennsylvania Game Commission:
For more than 100 years, the Game Commission has managed the Commonwealth's wildlife resources for all Pennsylvanians. With the help of more than 700 full-time employees and thousands of part-timers and volunteers, the agency provides a host of benefits to wildlife, state residents and visitors.
For more information, visit: www.pgc.state.pa.us.