Dean Olson retires after 26 years in Enforcement Division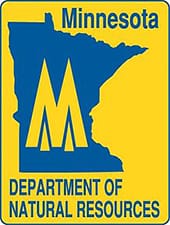 St. Paul, MN -(AmmoLand.com)- An interest in the outdoors and law enforcement at an early age led Dean Olson to his dream job as a conservation officer with the Minnesota Department of Natural Resources.
"I remember when I was in high school a guidance counselor advised me not to continue my goal of becoming a game warden because there were too many people applying for very few positions. Good thing I didn't listen," said Olson, 55.
A Lake Lillian native, Olson retires Feb. 23 after 26 years with the DNR. Previously he worked as a deputy sheriff in Fillmore County from 1985-1990 and a patrolman in Mabel from 1982-1984.
His DNR career has been spent in Rochester as a field officer or a district supervisor.
"There is also something special about being the community conservation officer," he said. "Everyone knows you and you became the face of the DNR."

"My role as a district supervisor gave me an opportunity to recognize and channel the skill set of each team member. I was very fortunate; I felt I had the best team of officers in Minnesota. The skills and dedication of this team to serve the public and protect our natural resources are second to none," Olson said.

Career highlights include: "Stopping what we call serial poachers. These are people who poach at any given opportunity. Sometimes it involved in-depth planning and hard work over many years. Other times it was good information from the public at the exact time we needed it, and sometimes it was just plain luck," Olson said.
He also enjoyed working with volunteer instructors and teaching people about the outdoors.
What he will miss most in retirement is making a great case, as well as seeing the smile on a person's face when they shot a bullseye and the opportunity to educate people to fully appreciate and enjoy the outdoors.
There's one more thing he will miss.
"I was fortunate to work with folks who have become exceptional officers and are wonderful people," Olson said.
His advice to current and future conservation officers is to work hard, do the right thing, smile often, and spend quality time with family.
Olson's retirement plans include finding a part-time job, doing more fishing, camping and traveling with his wife Kris, and hunting more with their lab, Buddy.
Also, spending more time with extended family, and doing some volunteering.
About Minnesota Department of Natural Resources:
The mission of the Minnesota Department of Natural Resources (MNDNR) is to work with citizens to conserve and manage the state's natural resources, to provide outdoor recreation opportunities, and to provide for commercial uses of natural resources in a way that creates a sustainable quality of life.
For more information, visit: www.dnr.state.mn.us.