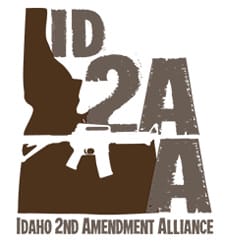 Canyon County, ID -(AmmoLand.com)- House BIll 422 (Constitutional/Permitless Carry) is now in the House Ways and Means Committee.  The committee is currently chaired by Rep. Christy Perry (R) from District 11.
It is time for a public hearing on the bill!

As citizens you must make your voices heard by calling and emailing Chairman Perry and asking for a full public hearing on the bill.
The ISAA is seeking a small amendment to the bill but would like the hearing to take place so all may be involved in the discussions.
It has been four years since the ISAA has been fighting for a hearing and vote on Constitutional Carry and there has yet to be either one. This is an important election year and we need all representatives and senators to take action on Constitutional Carry.
Several months ago I spoke with Chairman Perry at the Boise Gun Show and she informed us that she is a supporter of Permitless Carry (see video below). We feel confident that she will stand by her word to support this important issue.
NOW is the time for you to act!
All Idahoans need to email and call Chairman Perry IMMEDIATELY and respectfully request that she give House Bill 422 a full public hearing!
You can email Chairman Perry:[email protected] and You can call Chairman Perry: 208-332-1044.
This is the most important thing you can do as an Idaho citizen TODAY!
Sincerely,

Greg Pruett
President, ISAA
Idaho Second Amendment Alliance:
The Idaho Second Amendment Alliance exists to fight for the 2nd Amendment rights of all Idaho citizens. Even in a gun friendly State like Idaho, the 2nd Amendment is under constant threat.
For more information, visit: www.idahosaa.org.