Ohio Wildlife Diversity Conference examines our role in wildlife's quest for survival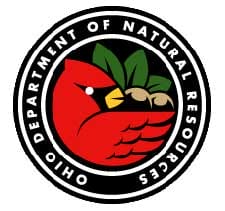 Columbus, OH -(Ammoland.com)- As more and more encounters occur between humans and wildlife in Ohio, it is crucial that Ohioans know how to keep these challenges as positive as possible moving forward.
Looking at the challenges aerial wildlife must overcome is the theme of the 32nd annual Ohio Wildlife Diversity Conference hosted by the Ohio Department of Natural Resources (ODNR) on Tuesday, April 12, at the Ohio Union on The Ohio State University's campus in Columbus.
This year's keynote speaker is Dr. Chip Taylor, founder of Monarch Watch, an outreach program focused on education, research and conservation relative to monarch butterflies. Since 1992, Monarch Watch has enlisted the help of volunteers to tag monarchs during the fall migration. This program has produced many new insights into the dynamics of the monarch migration. In 2005, Monarch Watch created the Monarch Waystation program, in recognition that habitats for monarchs are declining at a rate of 6,000 acres a day in the United States.
Doors open for registration at 8 a.m., and the conference, titled "Top Guns in Flight: Wildlife in the Danger Zone," will run from 9 a.m.-3:30 p.m. The Ohio Union is located at 1739 North High Street, Columbus, Ohio 43210 (Ohio State's campus). The conference is sponsored by the ODNR Division of Wildlife and is open to the public. Conference attendees should park in the attached Ohio Union South parking garage for $5.
Register now at wildohio.gov or call 800-WILDLIFE (945-3543). People who register before Friday, April 1, will receive a discounted rate of $25, and the cost will be $35 after that date or the day of the conference. A reduced-price student registration is also available for $10. People who register before the conference will have the option of signing up for the sit-down lunch.
Conference attendees who register before the conference may purchase the Ohio Wildlife Legacy Stamp and pin featuring the Buckeye butterfly at a discounted price of $12 for a 20 percent savings. The stamps and pins will be available at the conference for the regular price of $15. Details about the Ohio Wildlife Legacy Stamp are available at wildohio.gov. Proceeds from the sale of the Ohio Wildlife Legacy Stamp will be used to support endangered and threatened native species, habitat restoration, land purchases, conservation easements as well as educational products for students and wildlife enthusiasts.
The first Ohio Wildlife Diversity Conference was held at The Ohio State University in 1985 with 40 people in attendance. The conference continues to grow, with approximately 955 people at last year's daylong event. Representatives from a wide range of conservation and natural resource organizations will offer displays and be available to answer questions.
ODNR staff will also be on hand to answer questions from those in attendance.
About Ohio Department of Natural Resources (ODNR):
ODNR ensures a balance between wise use and protection of our natural resources for the benefit of all. Visit the ODNR website at ohiodnr.gov.