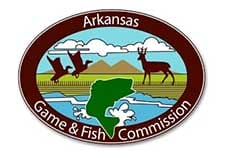 Little Rock, AR -(AmmoLand.com)- Smartphones have taken the place of walkie-talkies, check stations, maps, compasses and a host of other hunting essentials in less than a decade.
Some apps, such as Google Earth, can provide location information in latitude and longitude, but can be very confusing for first-time users. AGFC Locator offers basic information with one push of a button.
Created for wildlife officers, the locator app has been very popular with hunters looking for information about zones and landowner information across the state. In addition to GPS coordinates by latitude and longitude, users can find the county, nearest city, township, range, section and parcel information for where they are standing. The AGFC also lists the hunting zone information for the location, including deer, turkey, bear, alligator and early Canada goose zones.
The app also allows you to look up this information on any property in Arkansas for which you already have GPS coordinates. This can be especially helpful in determining landowners to areas you may want to hunt.
Tracy Moy, chief of AGFC's Geographic Information Systems Division, says the locator is just one tool that's made possible through sharing of data from multiple sources.
"Arkansas is really fortunate to have a strong geospatial community and one state clearinghouse where information is shared." Moy said. "Some areas may not have information, but by and large we can pool all sorts of data from all over the state to deliver products like the locator to our staff and the public."
To use the app, open the browser on your smartphone and enter gis.agfc.com/locator. The page will ask to use the location service on your phone. Select "yes," and push the "Locate Me!" button. The app will give a countdown and approximate error in meters from the true location. The app will display all pertinent hunting information available for the area. If the information is not available, the app will return "not found" for that item.
"There are still quite a few parcels in some counties that lack all the information," said Moy. "But as more counties enter their data, into the Arkansas Geographic Information System Office, it will instantly become available on our locator app."
To give the app a permanent home on your iPhone, open it in your browser, then touch the icon at the bottom of the screen that is a square with an arrow pointing up. Select "Add to Home Screen," then name the icon however you wish.
Moy warns that the app is not intended for exact boundary lines and other precise measurements.
"A GIS tool like the AGFC Locator is for reference purposes only, but is great for determining approximate location," she said.
Contact the GIS Division at 501-223- 6326 or [email protected], for any questions about the GIS Locator app.
About Arkansas Game and Fish Commission:
The Arkansas Game and Fish Commission plays an important role in keeping The Natural State true to its name. During the last 100 years, the agency has overseen the protection, conservation and preservation of various species of fish and wildlife in Arkansas. This is done through habitat management, fish stocking, hunting and fishing regulations, and a host of other programs.
For more information, visit www.agfc.com.