By Mike Searson
FN 15 Tactical Carbine (Fabrique Nationale) Review.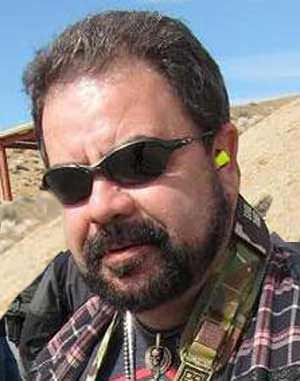 United States -(AmmoLand.com)- A major selling feature of the AR-15 rifle is its use by our military in the select-fire M16 and M4 platforms.
The majority of shooters are content with whatever variant they find on the shelf or build for a specific purpose, but there are shooters and collectors who want their rifle as close to what the military uses as possible. For decades this was Colt, but FN (Fabrique Nationale) has been making M16s and M4s for our servicemen and women since 1989.
While FN's storied history as an arms maker goes back over a century, their role with developing and building firearms for the US military only goes back to the mid 1970s with contracts for the M240 machinegun and M249 Squad Automatic Weapon.
This is probably the key quality on FNH USA's FN 15 Tactical Carbine as their background in making barrels for machineguns from both engineering and material standpoints means that these rifles can be rode hard and put away wet after digesting a large volume of rounds.
We asked FN to sample one of their rifles and they got it to us rather quickly. Our FN 15 Tactical Carbine test rifle, was shipped with a 16″ barrel, collapsible stock, MLOK rail with Picatinny crowning the upper receiver and a Vortex style three prong flash suppressor.
Furniture and sights were courtesy of MagPul.
FN 15 Tactical Carbine The Good
The build quality on this rifle is top shelf all the way. Fit and finish is on par with the best because FN sets a standard that others only hope to match. Too many ARs on the market these days have an average feel to them, the FN-15 is superior.
From an accuracy standpoint, we could not have been happier. Using an EO Tech with a LaRue scope mount we were firing quarter sized groups or better at 100 yards. We are confident that better optics will deliver even better results.
FN 15 Tactical Carbine The Bad
We probably sound like a broken record over this point, but it haunts so many rifles from the factory and that is the trigger. When building a rifle from the ground up or taking advantage of good pricing on a complete one; we really do not mind springing for a new trigger. However, when a rifle retails for more than $1000, the trigger should be upgraded at the factory. We personally would pay the extra cost of the upgrade factored into the retail price, but after laying out more than $1000 for a rifle, the last thing we want to do is buy a trigger, install it and part with more cash.
The flash suppressor worked as intended dissipating flash, but in all honesty we would prefer just a threaded barrel to mount our favorite rifle can.
If we were to write an open letter to FN, personally, we would say: "Keep the muzzle device, give me a better trigger".
FN 15 Tactical Carbine The Reality
If MLOK is your choice of rail system, you will dig this rifle and of course if you want a battle proven piece, look no further. We are still on the fence about MLOK, it offers a slim hand guard and you do not need rail covers to hold it. The FN version allows rapid cooling and does not trap hot gasses. Our only concern at this point in time is aftermarket support and the selection of compatible accessories seem to get better every day.
The FN 15 is produced in areas of the FN South Carolina plant which are completely separate from where the military versions are made, but the same technology, materials and engineering that go into our war fighters' rifles can now be had in the civilian sector.
Already have a lower you love but want that fit and finish of the FN-15? FNH USA sells the upper receiver of the FN 15 Tactical Carbine online.
FN 15 Tactical Carbine Resources:
About Mike Searson:
Mike Searson's career as a shooter began as a Marine Rifleman at age 17. He has worked in the firearms industry his entire adult life as a Gunsmith, Ballistician, Consultant, Salesman, Author and was first certified to teach firearms safety in 1989.
Mike has written over 2000 articles for a number of magazines, websites and newsletters including Blade, RECOIL, OFF-GRID, Tactical Officer, SWAT, Tactical World, Gun Digest, Examiner.com and the US Concealed Carry Association as well as AmmoLand Shooting Sports News.