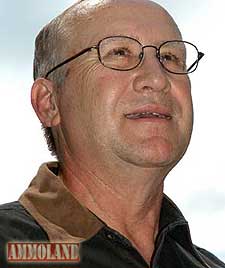 United States -(AmmoLand.com)- In helping everyone get ready for turkey season, I am giving away a free copy of my "The Turkey Gobbler Getter Manual."
The book is free-of-charge.
Fill out the form on www.emailmeform.com/builder/form/z8VobTHGwdOi178 to receive your free book – the Turkey Gobbler Getter Manual!
When you submit the form, you will go to a confirmation page that has a link to download your free book that will help you kill more turkeys this season.
About the Author:
For the past 40+ years, John E. Phillips of Vestavia, Alabama, has been a fulltime outdoor writer, traveling the world interviewing hunters, guides, outfitters and other outdoorsmen about how they hunt and fish. An award-winning author, John has been hunting and fishing since his kindergarten days.