Expanding GSM Throughout Canada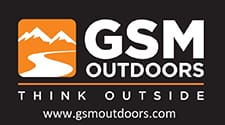 Grand Prairie, TX -(AmmoLand.com)- GSM announces the partnership with Coonhound Sales and Marketing, an agency with a proven track record for success.
The Canadian based company will provide sales support for all of the GSM brands with expanded coverage in Canada.
GSM provides a wide range of outdoor related products from known brands such as Stealth Cam & Wildview scouting cameras, EPIC point of view action cameras, Walker's Game Ear hearing protection & enhancement, Maestro & Western Rivers game calls, Xone performance base layers and the official licensee of Louisville Slugger athletic apparel, Cyclops portable lighting & power, American Hunter & Feeder Max feeders and SSI shooting accessories designed specifically for outdoor and hunting enthusiasts.
About Coonhound:
Coonhound is an extensive sales and marketing agency with national coverage serving the outdoor industry in Canada. The team consisting of Jason Beurmann, Helene Beurmann, and Michael Larochelle offer focused, mission specific selling through face-to-face interaction, constant communication, performing product knowledge sessions and attending all major industry trade shows. The have excellent relationships with mass merchants, distributors and dealers. GSM, with the help of Coonhound will be making way in the Canadian market this upcoming year. Coonhound currently represents some of the top names in the outdoor industry and have a profound understanding of the manufacturers needs and how to better service those needs.
To learn more about GSM brands, please visit www.gsmoutdoors.com.