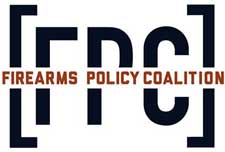 USA –  -(Ammoland.com)- Dear Friends,
It is with sad and heavy hearts that we must report the passing of U.S. Supreme Court Justice Antonin Scalia.
Scalia, an advocate of constitutional "originalism", authored the Court's landmark Second Amendment decision Heller v. District of Columbia.
No matter if you agreed with Scalia's views on the law or not, our nation is diminished.
Rest in peace, Justice Scalia.
Firearms Policy Coalition (firearmspolicy.org) is a non-partisan, grassroots, nonprofit public benefit organization. FPC's mission is to protect and defend the Constitution of the United States, especially the fundamental, individual Second Amendment right to keep and bear arms.