Giant bull poached in 2014 brought back to life by Rocky Mountain Elk Foundation.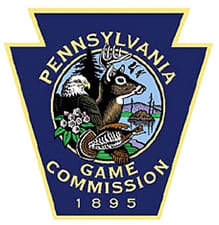 Harrisburg, PA -(AmmoLand.com)- Killed unlawfully in a 2014 poaching spree, one of the largest bull elk in state history is making its way back to Pennsylvania as part of a traveling display of exceptional bulls to be featured at the Great American Outdoor Show in Harrisburg.
A mount of the bull known as the "Historic Pennsylvania Poaching Bull" is part of an all-new lineup in the Rocky Mountain Elk Foundation's Great Elk Tour, which will be in Harrisburg throughout the show, from Feb. 6 through Feb. 14.
The bull was taken alongside two others in a night of poaching by three men in Karthaus Township, Clearfield County in September 2014. Wildlife Conservation Officer Mark Gritzer had been staking out the area where the giant 10- by 9-point bull had been hanging and was quick to intercept the poachers after the shot rang out. The three men each pleaded guilty to their charges, and their sentences included time in jail and fines totaling almost $39,000.
With the case resolved, the Rocky Mountain Elk Foundation has had a mount fashioned from elk's cape and antlers. And following completion of this year's Great Elk Tour, it will returned to the Game Commission's ownership. With a Boone & Crockett gross score of 460 1/8 inches, the Historic Pennsylvania Poaching bull is the largest among those on the tour this year. It's the largest poached bull in state history, and among the largest ever.
Game Commission Executive Director R. Matthew Hough said the historic bull is a testament to the quality elk Pennsylvania produces. It exemplifies the reason people flock to the state's elk range each fall to view elk, and why a growing number have submitted applications each year in hopes of hunting them.
"While it's a shame to lose an animal of this quality to a senseless, unlawful act, from a conservation perspective, this is case to be proud of," Hough said. "It shows the dedication of our officers, who often work overnight and into the next morning to catch poachers in the act. It shows the resolve of our justice system to take these cases seriously. And it shows that, through the generosity of partner organizations like the Rocky Mountain Elk Foundation, a trophy like this won't entirely go to waste as it's put on display for all to see."
Mark Holyoak, director of communication for the Rocky Mountain Elk Foundation, said the impressive mount provides a unique teaching opportunity.
"Featuring the Pennsylvania bull among the six Great Elk Tour mounts gives us the opportunity to talk about the importance of legal, ethical hunting and its vital link to conservation," Holyoak said. "We are grateful to our partners at Pennsylvania Game Commission for their dedication and are excited to bring the tour back to Harrisburg."
Tickets for the Great American Outdoor Show are available online, with one-day passes priced at $13 for adults, $6 for children and $11 for seniors. Two-day passes and group discounts are available.
About Pennsylvania Game Commission:
For more than 100 years, the Game Commission has managed the Commonwealth's wildlife resources for all Pennsylvanians. With the help of more than 700 full-time employees and thousands of part-timers and volunteers, the agency provides a host of benefits to wildlife, state residents and visitors.
For more information, visit: www.pgc.state.pa.us.