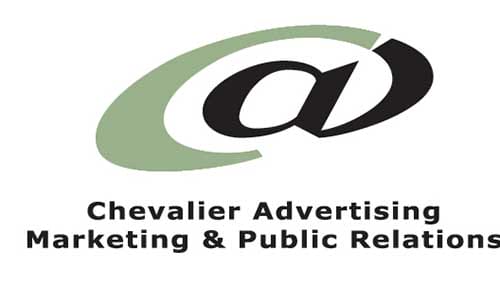 Lake Oswego, OR -(AmmoLand.com)- World-renowned precision airgun pellet and reloading bullet manufacturer H&N Sport is proud to announce Chevalier Advertising, Marketing and Public Relations as its U.S. agency of record.
This new partnership will combine H&N Sport's nearly 190 years of experience in precision projectile manufacturing with Chevalier's 63-plus years of experience in brand development, public relations, advertising and marketing within the shooting and outdoors industry.
With this new partnership Chevalier Advertising will assist H&N with an ongoing public relations and marketing campaign directed towards the outdoor, hunting and shooting industries in the U.S. market. This includes writing and distribution of press releases and other materials, helping to coordinate and distribute writer's samples and event planning, as well as media placement and creative development.
"After hearing about the great work that Chevalier Advertising has done with some of our friends in the industry, as well as seeing what they've done for their clients, we felt that this was a partnership that we wanted to pursue," said Jörg Siemens, Head of Sales and Marketing at H&N Sport.
H&N Sport was founded in 1825 in Hann. Münden, Germany and specialized in the manufacturing of bullets and lead shot since 1847. Since 1950 H&N has been manufacturing a wide range of different caliber airgun pellets for the most diverse applications – helping shooters secure one-third of all air rifle Olympic medals and constantly pushing the technology of hunting-specific airgun pellets.
Chevalier Advertising has extensive knowledge and a long history with hunting and shooting markets. The agency will work to help H&N Sport continue to develop a reputable product in the U.S. marketplace.
Aaron Lisech, account executive at Chevalier Advertising, said, "We are very excited to partner with a company that has such a deeply rooted history in the shooting industry. We look forward to using our experience in helping H&N Sport continue to grow in the U.S. market."
For North American dealer inquiries, please contact HatsanUSA ([email protected]) or Air Venturi ([email protected]).
About Chevalier Advertising, Marketing & Public Relations:
Located in Lake Oswego, Oregon, Chevalier is a full service advertising, marketing and public relations agency specializing in the marketing of law enforcement, hunting and outdoors recreation products.
For more information, visit www.chevalier-adv.com.
About H&N Sport:
Founded in 1825, H&N Sport produces the world's most renowned airgun pellets with their exclusive state of the art in-house machinery and German engineering. By continuing the tradition of its founders, H&N Sport delivers products with outstanding and unmatched quality that shooters around the world have come to rely on and trust.
For more information visit: www.hn-sport.de.