by Dean Weingarten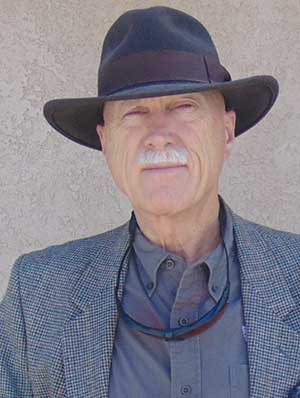 Arizona – -(Ammoland.com)- Edward Peruta v. County of San Diego is a closely watched case in the Ninth Circuit Court of Appeals.
Originally, a three judge panel ruled that Sheriff's did not have the authority to arbitrarily refuse to grant permits to most citizens who applied for them, invalidating the "good reason" excuse that Sheriffs were using.
The case is particularly important because the panel ruled that there is a Constitutional right to carry a gun outside of the home, and that government entities may not effectively ban the carry of firearms outside of the home for self defense.  At least one judge in the Ninth Circuit asked that an En Banc panel re-hear the case.  The Court voted to hear it En Banc on 26 March, 2015.
Guam changed its law to "shall issue based on the Peruta decision, before the en banc review.  Guam joins the 41 states that have laws that require the issuance of a permit if the legal requirements are met.   California and Hawaii have been required to convert to a "shall issue" status; that now depends on the resolution of the Peruta decision.   Vermont does not require the issuance of a permit, and does not issue one.  Only six states will fall into the category where the issuing authority may arbitrarily refuse to issue a permit, if Peruta is upheld.  Those states are New York, New Jersey, Connecticut, Maryland, Massachusetts, and  Delaware.
Arguments have been presented; amicus briefs were submitted by the end of April.  Oral arguments were heard on June 16, 2015.  There has not been any updates on the Ninth Circuit web page for the case since 22 June, 2016. From Peruta website uscourts.gov:
Last updated: June 22, 2015, 2:18 pm
In the last few days, another case that went through the En Banc process has been decided.
In  Wolfson v. Conconnan, the Ninth Circuit agreed to hear the case En Banc on 30 September, 2014. Oral arguments took place on 9 September, 2015.
In Peruta, the Ninth Circuit agreed to hear the case En Banc on 26 March, 2015.  Oral arguments took place on 16 June, 2015.
The decision in Wolfson v. Conconnan was rendered on 27 January, 2016, or 16 months after the En Banc review was decided on.  There was nearly a year between the start of the En Banc process and the presentation of oral arguments, with the final decision rendered only a bit over four months later.
In Peruta, oral arguments were presented less than three months after the En Banc process started, which seems like blazing speed compared to Wolfson. On the other hand, Wolfson had a decision rendered in 16 months; but only four months after oral arguments.  It has been seven months since the oral arguments in Peruta, or 10 months total.  Peruta could be decided in 1 month, or take 2 years.  Once it is decided, it is certain that an appeal to the Supreme Court will be filed.
Each case is different.  There is no predicting when a Peruta decision will be rendered by the Ninth Circuit; but the Wolfson case gives us a recent example of an En Banc ruling in the Ninth Circuit.
c2016 by Dean Weingarten: Permission to share is granted when this notice is included. Link to Gun Watch
About Dean Weingarten;
Dean Weingarten has been a peace officer, a military officer, was on the University of Wisconsin Pistol Team for four years, and was first certified to teach firearms safety in 1973. He taught the Arizona concealed carry course for fifteen years until the goal of constitutional carry was attained. He has degrees in meteorology and mining engineering, and recently retired from the Department of Defense after a 30 year career in Army Research, Development, Testing, and Evaluation.