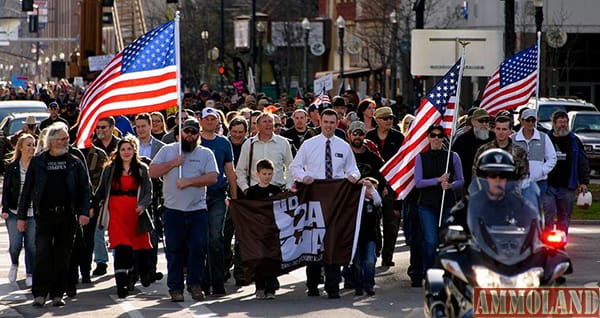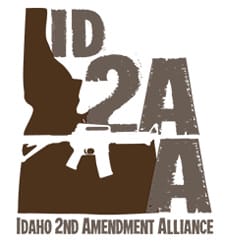 Canyon County, ID -(AmmoLand.com)- Political insiders are reporting to the Idaho Second Amendment Alliance (ISAA) that dangerous and unnecessary watered down amendments are making their way into YOUR Constitutional Carry legislation!
You have demanded the best from your elected officials for Constitutional Carry! Are they listening?
Not according to our political insiders. The secret gun committee may once again be putting dangerous amendments into Constitutional Carry legislation that waters down your 2nd Amendment rights!
Some of the potential compromises they may be considering are a "Duty to Inform" clause that would completely undermine the original intent of the legislation. You must demand, "No Duty to Inform!"
Another potential amendment being considered is a "training mandate" clause that also undermines the original intent of the Constitutional Carry bill.
Aren't unconsitutional training mandates and taxes on your rights the reason for passing Constitutional Carry? You must demand, "No training mandates!"
We are also being told they may be considering an age restriction. CURRENTLY Idaho law already allows 18 year olds to open carry anywhere in the state and they can also CURRENTLY concealed carry WITHOUT A PERMIT outside of city limits.
Only allowing 21 year olds and over to carry concealed within city limits will only cause more confusion for our citizenry and law enforcement.
In addition, Idaho has many 18-20 year olds that are great men and women serving in our country's military. We can send them to war but we won't allow them to defend themselveshere at home? You must demand, "18 all around!"
Finally, we are hearing from our insiders that they want to restrict the 2nd Amendment right to carry without a permit to Idaho residents only. Only one other Constitutional Carry state has done so and it was unnecessary and unfruitful to the cause. This amendment again will cause confusion among our citizens in addition to our law enforcement.
What about soldiers stationed at Mountain Home Air Force Base who are not Idaho citizens? They can't carry because of an absurd residency requirement? You must demand, "No residency requirements!"
YOU MUST TAKE ACTION IMMEDIATELY!!!
Call and email the following individuals and tell them:
"No Duty to Inform, No Training Mandates, 18 All Around, and No Residency Requirements!"
Finally, you need to call both your House Representatives and your State Senator for your District and demand the same.
It's time to turn up the pressure and demand that you will not accept compromise deals in the backrooms of the Idaho Capitol!
You can find the phone numbers and emails for your elected officials using the "2016 Legislative Directory" here: http://legislature.idaho.gov/sessioninfo/2016/Directory/Leg_Directory.pdf
Don't know who your elected officials are? Use this tool to find out now and then take action immediately! http://www.idahovotes.gov/AbsenteeBallot/Default.aspx
Idaho needs to be above D.C. style politics. YOU DEMAND from them what you want in Constitutional Carry legislation. They must listen to you and what you want!
Secret Gun Committees should NOT be deciding the fate of your gun rights!
We are grateful for all of your hard work and action in this battle to retain and restore your 2nd Amendment rights.
All donations are humbly accepted. You can donate by going here: www.idahosaa.org/donate.
2016 must be the year that Constitutional Carry gets passed and you can make that happen!

Sincerely,

Greg Pruett
President, ISAA
Idaho Second Amendment Alliance:
The Idaho Second Amendment Alliance exists to fight for the 2nd Amendment rights of all Idaho citizens. Even in a gun friendly State like Idaho, the 2nd Amendment is under constant threat.
For more information, visit: www.idahosaa.org.