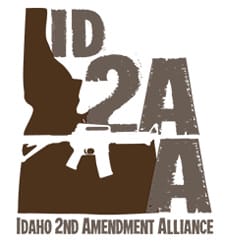 Idaho –  -(Ammoland.com)- The Idaho Second Amendment Alliance on Monday (Feb. 8th 2016) turned in another pro-gun bill designed to strengthen Idaho's Firearms Preemption statute. It was turned into the House and submitted to the House State Affairs Committee where gun bills are usually routed.
The bill is designed to help protect Idaho's gun owners from municipalities and state agencies who are seeking to undermine your 2nd Amendment rights. There should be no opposition to such a simple piece of legislation. Who would possibly oppose this other than anti-gun groups or individuals?
Yesterday (Wednesday, Feb. 10th 2016) Chairman Loertscher's secretary called Idaho Second Amendment Alliance President Greg Pruett and informed him that Chairman Loertscher would NOT hear the bill and that it needed to go to the Senate first.
Why wouldn't the Chairman take it up himself?
There are only two possible reasons.
He is angry at the Idaho Second Amendment Alliance (ISAA) and Idaho's gun owners for the massive amount of emails and phone calls he received last year and he is going to take it out on you every year.
He is opposed to strengthening Idaho's gun laws.
Is Chairman Loertscher anti-gun or is he holding a grudge? Everyone may remember that he blocked House Bill 89 (Permitless Carry) from going forward last year as well.
The ISAA backed bill will allow residents and other groups whose members might be affected by an illegal ordinance to file suit against elected officials who knowingly violate the preemption statute. Protections were also put in place to prevent frivolous lawsuits by giving a city, county, etc. 60 days to correct the issue before a lawsuit could be filed.
TAKE ACTION NOW!
Email Chairman Loertscher's District (Republican-Dist. 32) immediately and let him know you are not happy with his decision to not hear another pro-gun [email protected]
After you have emailed the Chairman then please call him and tell him to start taking gun bills through his committee at 208-332-1183.
We would also like to see someone in his District step up and challenge him for his seat. We can't expect different results if good solid conservatives, who won't bow to the establishment, don't get out there and run against these individuals.
Help us to take action against other Republican legislators who are killing or blocking gun bills in Idaho. They are blocking your rights and you need to fight back.
Please consider a generous donation of $100, $50, or even $25 TODAY and help the ISAA keep up the fight here in Boise!
www.idahosaa.org/donate
Sincerely,
Greg Pruett
President, ISAA
Idaho Second Amendment Alliance
The Idaho Second Amendment Alliance exists to fight for the 2nd Amendment rights of all Idaho citizens. Even in a gun friendly State like Idaho, the 2nd Amendment is under constant threat. Visit: www.idahosaa.org