Wow, what a week!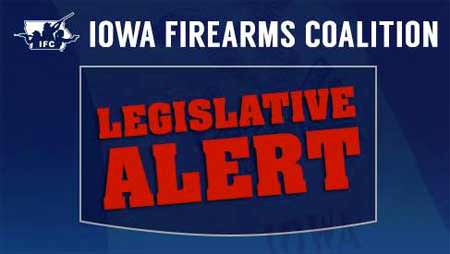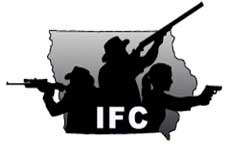 Clive, IA -(AmmoLand.com)- In the last seven days we've seen four pro-gun owner bills sail through committee votes with ease, the introduction of an additional pro-gun owner bill, AND our members played a vital role in saving a college shooting program.
First thing's first, here's a breakdown of the votes that took place Thursday:
Youth Safety & Parental Rights Act
House Judiciary Committee
Passed 17-4
Hearing Protection Act
House Judiciary Committee
Passed 18-3
Emergency Protection Act
House Judiciary Committee
Passed 17-4
ATV Carry Act
House Natural Resources Committee
Passed 17-1
As you can see each of these bills are collecting broad support. Opponents of these bills find themselves in an extreme minority, very encouraging!
Also, last week the Privacy Protection Act was also introduced into the House. LateThursday, the Privacy Protection Act passed a subcommittee vote 2-1, and now awaits a House Judiciary Committee vote. This bill is vital to protecting the personal information of more than a quarter million Iowans.
As each of these bills progresses through the legislature things get more difficult. This means we need each of and every one of you to help move these bills forward. This means contacting your legislators, meeting them face to face, and getting your friends and family involved.
Reminder: we're tracking all updates on all of these bills on our 2016 Iowa Legislative Session page on our website.
About Iowa Firearms Coalition:
Iowa Firearms Coalition is an entirely volunteer, grassroots, Second Amendment advocacy group. Responsible for bringing uniformity to Iowa's Concealed Weapons Permitting process, IFC's members work to protect and enhance Second Amendment rights in Iowa. An affiliate of the National Rifle Association, the IFC actively seeks to foster and promote the shooting sports. Sign up for our email list for the latest on Second Amendment issues in Iowa. You can support our work by becoming a member, or making a donation.
For more information, visit: http://iowafc.org.