By Ashley Brugnone, CMP Writer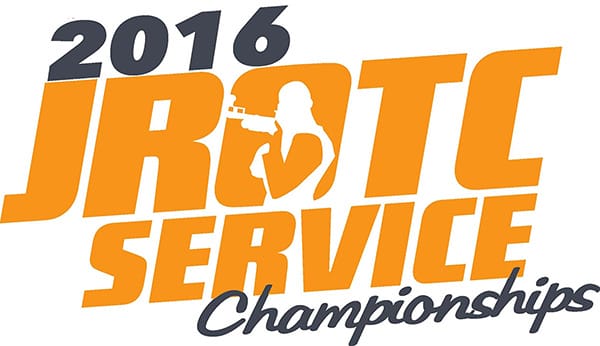 Camp Perry, OH -(AmmoLand.com)- Young marksmen from Army, Navy, Marine Corps and Air Force Junior Reserve Officers' Training Corps (JROTC) programs will travel north, south and west to participate in one of the Civilian Marksmanship Program's (CMP) most anticipated events of the year – the 2016 JROTC Regional Service Championships.
Top teams and individuals are invited to compete in one of three Regional events, held in Provo, Utah (Feb. 12-14); Camp Perry, Ohio (Feb. 18-20); and Anniston, Ala. (Feb. 12-14, 18-20).
The match is a 3×20 indoor air rifle event where competitors fire 20 record shots from three positions: prone, standing and kneeling. Visitors are welcome to observe the Regional Championships at any time during the match at any location, with free admission.
Juniors received invitations to Regionals after earning outstanding scores in the JROTC Postal Competition – held during the Fall of 2015. Participants in the Postal Match were issued official targets to be fired upon at their home ranges and returned to CMP for scoring. Over 7,400 cadets participated in this year's Postal event.
Larry and Brenda Potterfield of the MidwayUSA Foundation, who have donated over $400,000 in past competitions, will again award generous endowments to talented juniors of the Service Championships. The MidwayUSA Foundation is a public charity that helps communities and organizations raise funds to support youth shooting teams and activities.
Winning teams and individuals from all three Regional Championships will be invited to participate in the JROTC National Championship, scheduled to be held March 17-19 at the CMP South Competition Center in Anniston.
For more information on the JROTC Service Championships, visit https://thecmp.org/air/jrotc-air-rifle-national-championship/.
About the Civilian Marksmanship Program:
The Civilian Marksmanship Program is a federally chartered 501 (c) (3) non-profit corporation. It is dedicated to firearm safety and marksmanship training and to the promotion of marksmanship competition for citizens of the United States.
For more information about the CMP and its programs, log onto www.TheCMP.org.