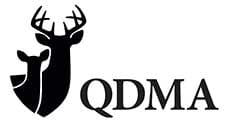 Athens, GA -(AmmoLand.com)- The Quality Deer Management Association (QDMA) is pleased to announce that Kevin Gillespie of Michigan has joined the QDMA National Board of Directors.
Gillespie, a 25-year veteran of advertising and marketing, is the founder and president of Greenlight Marketing and has a long history of involvement with QDMA as a grassroots volunteer.
"I love hunting, and I want to pay it forward so the next generation of hunters can benefit from my passion," said Gillespie. "With my experience and knowledge of marketing, I know I can help QDMA grow in membership and grassroots impact."
Gillespie has been the Vice President of QDMA's Northwest Michigan Branch since it was chartered in 2006. In this role, he's been active in planning fundraising banquets, working exhibits at outdoor shows, organizing educational field days on food plots and habitat management, hosting youth hunts, and helping local hunters learn how to age jawbones and measure antlers. He also served as the Communications Chairperson for the Michigan State Advisory Council, helping inform Michigan's QDMA volunteers of news, events and opportunities to improve their grassroots outreach.
Gillespie brings to the Board experience that spans all media, including broadcast, print, branding, social and interactive, and his work has been recognized internationally in Adweek, Communication Arts, and others. He is a true outdoorsman and nature lover, and for much of the year he can be found on his property in Iron County, in Michigan's Upper Peninsula, hunting nearly anything that's in season.
View a complete listing of QDMA's Staff and Board of Directors.
About QDMA:
Founded in 1988, QDMA is a national nonprofit wildlife conservation organization dedicated to ensuring the future of white-tailed deer, wildlife habitat and our hunting heritage. To learn more about QDMA and why it is the future of deer hunting, call 800-209-3337 or visit www.QDMA.com.
QDMA can also be found on: Facebook, Twitter, Pinterest and Instagram.