LOS PADRES FRIENDS OF NRA
DINNER – AUCTIONS – RAFFLES – GUNS & PRIZES
SATURDAY APRIL 2, 2016 – 6 PM
EARLY BIRD DEADLINE IS FRIDAY MARCH 11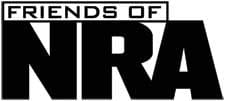 Ventura, CA -(AmmoLand.com)- Hello Friends of NRA!
Save the date of Saturday April 2 for our annual Los Padres Friends of NRA fundraiser. We will again be at the Four Points Sheraton in Ventura Harbor.
Space is limited, so please buy early for guaranteed admittance.
Our ticket prices remain the same as last year, with the Double and Table packages providing substantial discounts from a la carte prices. In addition, we have new Single Plus, Double Plus and Table Plus packages with even more benefits. See the event flyer for details. Order by the March 11 early bird deadline and you will receive a bonus gun drawing ticket!
A final thought – when evil is at our door, some call for further restrictions on firearms in the name of safety. How will having less access to firearms or ammunition improve our ability to defend ourselves?
Take a stand with us at a Friends of NRA fundraiser.
Not only will you meet people who proudly believe in the Second Amendment, you will have the satisfaction of knowing that all net proceeds support marksmanship training, safety education, women's self-defense instruction, programs for our nation's veterans, and more. Strength in numbers will send a signal that we won't back down. We're fighting to protect our freedoms, our families, our future.
FOUR POINTS SHERATON – VENTURA
Buy online www.friendsofnra.org/ca or download flyer/mail order form.
About Friends of NRA:
Friends of NRA is a grassroots fund-raising program that fosters community involvement to organize and, with help from NRA field staff, plan community events for firearms enthusiasts. All net proceeds from Friends of NRA events are allocated to The NRA Foundation, the leading charitable organization in support of the shooting sports. Through NRA Foundation grants for equipment, training materials, range improvements, and more, qualified local, state, and national programs receive aid to involve and inspire a new generation of competitive shooters.
Learn more about Friends of NRA at www.friendsofnra.org.